Best Haunts Near Home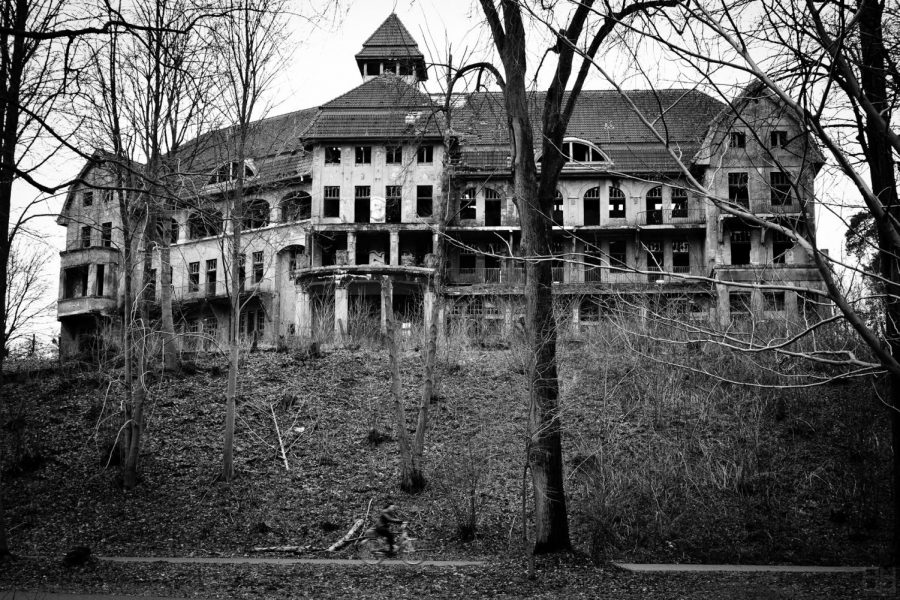 Cynthia Schneider and Caroline Zavulunov, Staff Writer
October 29, 2019
As we inch closer to Halloween and the spooky season comes to a close, everyone is looking for their last chance to get a good scare. Lucky for you, here are some of the best spooktacular haunted houses in Florida. 
Nothing to do this coming Halloween? Go check out some of the scariest haunted houses in Boca before it's too late!
Fright Nights
Rating: 4.5/5
Best houses: Cuckoo's Nest and Sunny Shores Hotel
        As someone who loves horror and getting a good scare, Fright Nights did not disappoint. Since this was my first time going, I was surprised by everything. The costumes, makeup, the effects, lights, music, and creativity went beyond my expectations. It is said to be the best and the most terrifying haunted house in Palm Beach County. I definitely recommend going if you're up for the challenge. It is located in the South Florida Fairgrounds right by West Palm Beach. The final date of when it will be open will be November 2nd, so get those tickets before it's too late! There only four haunted houses total: Sunny Shores Hotel, Cuckoo's Nest 3, Deadtime stories, and El Orfanato. To go to all four, it cost $30 and if you wanted to get a fast pass to skip the lines, it would be $5 for each house. The best house out of all would be Cuckoo's Nest since it was the scariest and had the best effects. Nonetheless, each house had a unique storyline with jump scares coming left and right. Leave it to the actors to give you the adrenaline rush during each house, with all of them determined to give you the scare of your life. Overall, everyone working there was amazing at their job, they scared me more times than I can count. The only negative part about the experience was that there was a concert scheduled on the same day I went, therefore they were understaffed and the lines to get to each house was a complete mess. No one knew which one was the line for people who had fast passes or which line was regular. My friend and I got lost a couple of times trying to find out which line was due to no one being there to monitor the lines.  However, other than that I had a great experience and would definitely recommend it. 
        Remember, Fright Nights isn't for everyone and it is not for the faint of heart. If you are brave enough and like to be scared, then this is the place to go. 
Enigma Haunt
Rating: 4/5
Best houses: Twisted mayhem and Realms of Terror
Enigma haunt is rated one of the best haunted houses to visit in all of Florida and I totally agree. Compared to years prior, they went all out with the props, costumes, makeup, and overall scare factor. And if this is your first time going to haunted houses, I would definitely recommend this house.
This haunted house is located in central Boca Raton near Strikes of Boca and ends on November 1st. The prices and lines are completely reasonable for everything offered. There are three houses total: Cursed, Twisted Mayhem, and Realms of Terror. In my opinion, the second (Twisted Mayhem) and the third one (Realms of Terror) are the best ones. I'm not easily scared, but during these houses, I felt super on edge waiting for the next character to pop out at me. I would totally recommend staying in the front of your group when walking through it for the best experience. 
Halloween Horror Nights
Rating: 5/5
Best houses: Us, Stranger Things, and Nightingales: Blood Pit
Personally, I was unable to go to Halloween Horror Nights this year, but from everyone I've heard of this one was by far the best in all of Florida. Halloween Horror Nights is located in Orlando, Florida in Universal Studios. It has ten houses: Stranger Things, Us, Monsters, Ghostbusters, Killer Klowns, House of 1000 Corpses, Depths of Fear, Graveyard Games, Nightingales Blood Pit, and Yeti Terror of the Yukon. Everyone who I've talked to said they had an amazing experience with jaw-dropping scares. Definitely recommend checking it out. If you're looking for a bigger thrill and have more money to spend, Halloween Horror Nights is the place to be, but if you're looking for something a little less crazy and expensive, then I suggest checking out Fright Nights or Enigma Haunt.