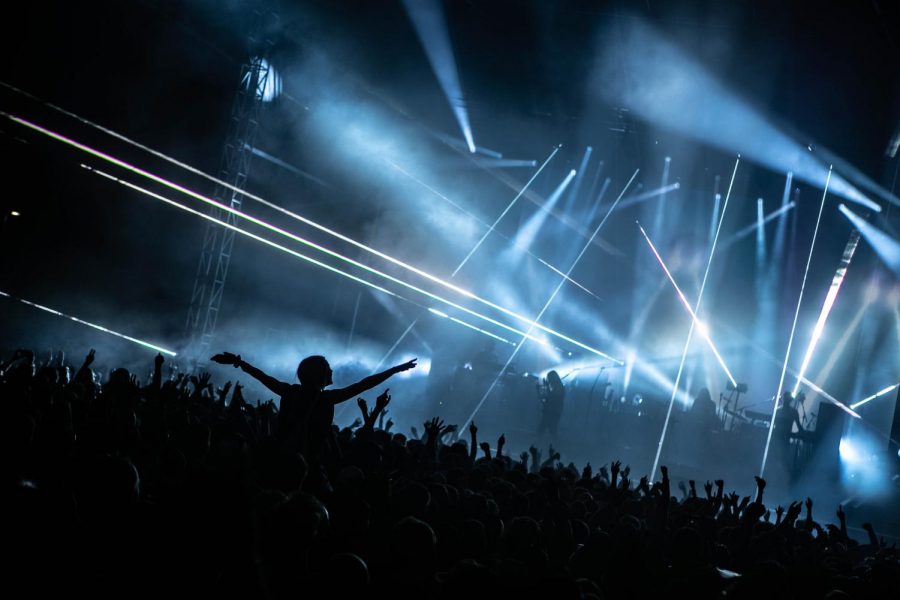 Wikimedia.com
    Covid has caused lots of changes around the world, including one the most universal things: music. Earlier this year, the recorded-music industry appeared to be on track to recover from a long slump, thanks to the emergence of music streaming. From 2015 to 2019, overall recorded music revenues, driven largely by streaming, posted a compound annual growth rate (CAGR) of 13%, reaching US $11.1 billion in annual revenue. In 2019, by far the industry's best year in a decade, streaming accounted for 80% of revenues. Because of this pandemic however, tours have been postponed or outright canceled, and state and local prohibitions on large public gatherings have closed venues indefinitely. Music fans' calendars, and the calendars of their beloved artists, have cleared at a record rate.
    A solution is that some music platforms are innovating by hosting virtual concerts for artists. While it may be impossible to recreate the concert experience in a living room, many digital platforms are bringing artists closer to fans. Tidal, for example, is offering consumers free access to virtual concerts as part of its "At Home with Tidal" program. New competitors are getting into the space as well: Instagram has emerged as a popular platform among artists, with some live performances garnering more than 100,000 live views; Travis Scott's free virtual concert inside Epic Games' Fortnite attracted a staggering 12 million viewers. These streaming platforms have witnessed increased social engagement, subscriptions, and artist activity through their COVID-19 innovations. Some other artists who have used social media to share music with their fans include John Legend, Chris Martin (Coldplay), Swae Lee, H.E.R., Dua Lipa, and James Blake.
    Professional musicians are exploring these live platforms in different ways, whether they're hosting more elaborate shows or informal one-offs. That's what's most fun about the social media concert trend: Many have an uncommonly casual air. The audio quality is usually poor or less than ideal, and many artists spend a lot of time distracted by the live chat or something else happening in their home. We see them without their makeup, without expensive outfits; it's an endearing watch. I have personally already spent almost $200 for online concerts and I have no regrets, loving each of the concerts.
    While some artists are going online and just singing songs for their fans, others are having full on virtual concerts and making a lot of money. Let's take one I bought for example. I bought a $90 ticket for a 2 day BTS virtual concert. On both livestream days, there were about 756,000 concurrent viewers from 107 different countries and territories. They had an audience large enough to fill about 15 stadiums that can fit 50,000 people, which was equal to an estimated $19.7 million in ticket sales. This shows that having virtual concerts is a great money maker, as there are probably lots of fans who would go to tour concerts and festival concerts (like Coachella and iHeartRadio etc.), but they don't have the time to book a flight, leave their state, or plan out travel expenses. These online concerts are very efficient, because if you miss the concert or just want to rewatch it, you can! In super good quality and with great camera angles too. 
    As for the experience, I think it's amazing. There's a live chat box that you can choose to have on, and seeing the reactions of other fans makes it feel like you're not just watching a video, but at a concert. You also see other fans (who paid extra) that are displayed at the actual concert on a huge screen, so the cheers also give you that concert feel. 
    Covid has caused us to get creative in many different areas, and I believe that this new way of musicians giving fans content is a great solution and should continue to be practiced even after this pandemic is over.