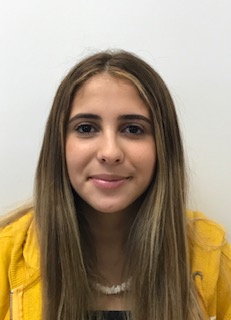 Hi, my name is Maya Zohar I'm a sophomore at West Boca Raton Community High School
.
It's my first year writing for
The
Bullseye.
I was born in Tampa but I spent most of my childhood in Israel. I moved back to the United States when I was ten years old and I've been here ever since.
Writing is one of my passions so I love being this program. I'm looking forward to using this opportunity to improve my writing. I keep up with the news and media since I have family all around the world and I like to know what goes on in their area. In the future, I would like to pursue a career in psychology and hopefully open my own clinic.
Maya Zohar, Staff Writer
Apr 13, 2020

Tips to Get Over Them

(Story)

Mar 02, 2020

What type of learner are you?

(Story)

Feb 07, 2020

75th Anniversary of Liberation of Auschwitz

(Story)

Jan 23, 2020

What Do Your Dreams Mean?

(Story)

Dec 02, 2019
Sep 27, 2019

Running of the Bulls

(Story)

Aug 26, 2019

What does the Future Hold for you?

(Story)