Genre of the Month: September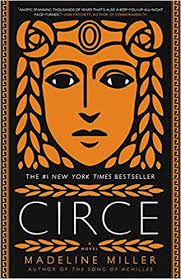 Hello Readers! This September we're going with adult fantasy. Have a fantastic Friday!
Circe by Madeline Miller
A riveting twist in the classic tale of Odysseus. A backstory for the Greek witch Circe, who is most famous for turning Odysseus' men into swine.
Summary: In the house of Helios, god of the sun and mightiest of the Titans, a daughter is born. But Circe is a strange child—not powerful, like her father, nor viciously alluring like her mother. Turning to the world of mortals for companionship, she discovers that she does possess power—the power of witchcraft, which can transform rivals into monsters and menace the gods themselves.
Threatened, Zeus banishes her to a deserted island, where she hones her occult craft, tames wild beasts and crosses paths with many of the most famous figures in all of mythology, including the Minotaur, Daedalus and his doomed son Icarus, the murderous Medea, and, of course, wily Odysseus.
But there is danger, too, for a woman who stands alone, and Circe unwittingly draws the wrath of both men and gods, ultimately finding herself pitted against one of the most terrifying and vengeful of the Olympians. To protect what she loves most, Circe must summon all her strength and choose, once and for all, whether she belongs with the gods she is born from, or the mortals she has come to love.
The Night Circus by Erin Morgenstern
A beautiful love story between competing magicians at a circus that only opens at night.
Summary: The circus arrives without warning. No announcements precede it. It is simply there, when yesterday it was not. Within the black-and-white striped canvas tents is an utterly unique experience full of breathtaking amazements. It is called Le Cirque des Rêves, and it is only open at night. 
But behind the scenes, a fierce competition is underway—a duel between two young magicians, Celia and Marco, who have been trained since childhood expressly for this purpose by their mercurial instructors. Unbeknownst to them, this is a game in which only one can be left standing, and the circus is but the stage for a remarkable battle of imagination and will. Despite themselves, however, Celia and Marco tumble headfirst into love—a deep, magical love that makes the lights flicker and the room grow warm whenever they so much as brush hands. 
True love or not, the game must play out, and the fates of everyone involved, from the cast of extraordinary circus performers to the patrons, hang in the balance, suspended as precariously as the daring acrobats overhead. 
Written in rich, seductive prose, this spell-casting novel is a feast for the senses and the heart.
American Gods by Neil Gaiman
A cult classic, Neil Gaiman's American Gods is a wild ride that mixes old gods with new, celebrates the United States' underground spiritual traditions, its spectacular landmarks, and bizarre tourist traps. Most interestingly, Gaiman mourns and honors the pagan gods in decline, diminished in the speed of the technological world. It is, at heart, a unique love letter to America. Also, it's a Stars original series, so you can check the show out too. 
Summary: Days before his release from prison, Shadow's wife, Laura, dies in a mysterious car crash. Numbly, he makes his way back home. On the plane, he encounters the enigmatic Mr. Wednesday, who claims to be a refugee from a distant war, a former god and the king of America.
Together they embark on a profoundly strange journey across the heart of the USA, whilst all around them a storm of preternatural and epic proportions threatens to break.
Scary, gripping and deeply unsettling, American Gods takes a long, hard look into the soul of America. You'll be surprised by what – and who – it finds there…
Good Omens: The Nice and Accurate Prophecies by Agnes Nutter, Witch  by Neil Gaiman and Terry Pratchett
Another one of Niel Gaiman's top works, though most know it by its shortened title: Good Omens. With hilarious banter, a gaggle of lovable characters, and satirical renditions of the last days of earth, one cannot go wrong with reading the happenings of an angel, and a demon (who sauntered vaguely downwards) trying to stop the Apocalypse. This book has also been adapted into a mini-series by Amazon.
Summary: According to The Nice and Accurate Prophecies of Agnes Nutter, Witch (the world's only completely accurate book of prophecies, written in 1655, before she exploded), the world will end on a Saturday. Next Saturday, in fact. Just before dinner.
So the armies of Good and Evil are amassing, Atlantis is rising, frogs are falling, tempers are flaring. Everything appears to be going according to Divine Plan. Except a somewhat fussy angel and a fast-living demon—both of whom have lived amongst Earth's mortals since The Beginning and have grown rather fond of the lifestyle—are not actually looking forward to the coming Rapture.
And someone seems to have misplaced the Antichrist . . .
Magicians by Les Grossman
Imagine if Harry Potter was a narcissistic asshole, and he and his friends took a trip to a warped version of Narnia. Need I say more?
Summary: A thrilling and original coming-of-age novel for adults about a young man practicing magic in the real world.
Quentin Coldwater is brilliant but miserable. A senior in high school, he's still secretly preoccupied with a series of fantasy novels he read as a child, set in a magical land called Fillory. Imagine his surprise when he finds himself unexpectedly admitted to a very secret, very exclusive college of magic in upstate New York, where he receives a thorough and rigorous education in the craft of modern sorcery.
He also discovers all the other things people learn in college: friendship, love, sex, booze, and boredom. Something is missing, though. Magic doesn't bring Quentin the happiness and adventure he dreamed it would. After graduation he and his friends make a stunning discovery: Fillory is real. But the land of Quentin's fantasies turns out to be much darker and more dangerous than he could have imagined. His childhood dream becomes a nightmare with a shocking truth at its heart.
At once psychologically piercing and magnificently absorbing, The Magicians boldly moves into uncharted literary territory, imagining magic as practiced by real people, with their capricious desires and volatile emotions. Lev Grossman creates an utterly original world in which good and evil aren't black and white, love and sex aren't simple or innocent, and power comes at a terrible price.
About the Writer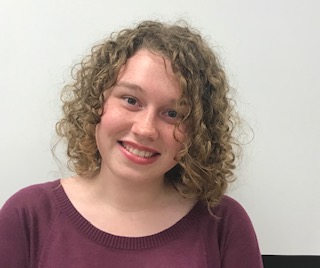 Jordan Smith, Staff Writer
Hi readers of the Bullseye! I'm Jordan Smith, a senior and one of the staff writers of our school's newspaper. This is my second year writing for the...