Did You Know West Boca Offers Italiano?
Ciao! Did you know that our school is offering Italian 1 and 2 for the first time ever? By now, everyone has seen the new Principal, but have you seen this other incredible addition to our faculty? Mr. Volpe is our newest Italian teacher, he is really passionate about teaching his students and loves field trips. The Bullseye Staff went to his classroom to ask him a few questions in order to get to know him. 
Where are you from? 

I am from Montella, a small town in southern Italy.

Where did you go to school? I got a Masters from Barry University in Miami 
What is the best part about speaking Italian? Being able to sing Italian songs. 
How do you like West Boca so far? Love it! Everyone is really nice and welcoming.
What classes do you teach? Italian 1, composed of mainly freshmen but also few sophomores and juniors. And Italian 2, which is students from Loggers Run who took Italian 1 in middle school.
Favorite part about your job? Being able to interact with my students and help them learn the Italian language and culture.
How long have you been teaching italian? In Florida, for 11 years
Fun facts about you? I love to cycle and I am a long distance cyclist. One of my favorite rides is horrible 100. I also love to tango. I'm a sailor, and love to sail my 24ft dolphin sail boat, called Paper Moon at Manatee bay. 
Goals for your class this year? Have my Italian 2 students sign up for Italian 3 to continue on with the language and for Italian 1 students to do well enough to do good next year. 
How is America different from Italy? Much larger country. Much more impersonal (not always bad). Food is so much better in Italy. And so is the scenery. And everyone walks or rides bikes in Italy, everything is much closer.
About the Contributor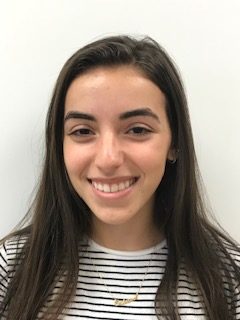 Catarina Ferrao, Editor
Hi everyone! I'm Catarina Ferrao, one of the editors of The Bullseye. I am currently a senior in the Medical Academy. I've been in the academy since...