Genre of the Month: October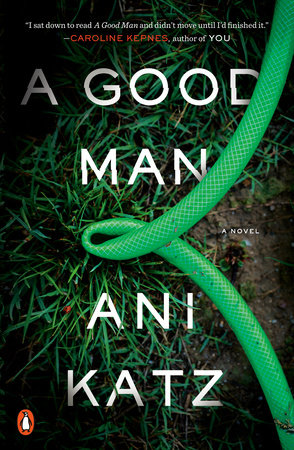 Hi Bulls! It's time for Booktober and while our library is having some awesome activities going on, I'm here to recommend some spooktacular books (pardon my corniness). The genres for this month is, of course, thriller and horror!
A Good Man by Ani Katz
Summary: Thomas Martin was a devoted family man who had all the trappings of an enviable life: a beautiful wife and daughter, a well-appointed home on Long Island's north shore, a job at a prestigious Manhattan advertising firm. He was also a devoted son and brother, shielding the women in his orbit from the everyday brutalities of the world.
But what happens when Thomas's fragile ego is rocked? After committing a horrific deed — that he can never undo — Thomas grapples with his sense of self. Sometimes he casts himself as a victim and, at other times, a monster. All he ever did was try to be a good man, but maybe if he tells his version of the story, he might uncover how and why things unraveled so horribly.
The Bone Houses by Emily Lloyd-Jones
Summary: Seventeen-year-old Aderyn ("Ryn") only cares about two things: her family, and her family's graveyard. And right now, both are in dire straits. Since the death of their parents, Ryn and her siblings have been scraping together a meager existence as gravediggers in the remote village of Colbren, which sits at the foot of a harsh and deadly mountain range that was once home to the fae. The problem with being a gravedigger in Colbren, though, is that the dead don't always stay dead.
The risen corpses are known as "bone houses," and legend says that they're the result of a decades-old curse. When Ellis, an apprentice mapmaker with a mysterious past, arrives in town, the bone houses attack with new ferocity. What is it that draws them near? And more importantly, how can they be stopped for good?
Together, Ellis and Ryn embark on a journey that will take them deep into the heart of the mountains, where they will have to face both the curse and the long-hidden truths about themselves.
The Institute by Stephen King
Summary: In the middle of the night, in a house on a quiet street in suburban Minneapolis, intruders silently murder Luke Ellis's parents and load him into a black SUV. The operation takes less than two minutes. Luke will wake up at The Institute, in a room that looks just like his own, except there's no window. And outside his door are other doors, behind which are other kids with special talents—telekinesis and telepathy—who got to this place the same way Luke did: Kalisha, Nick, George, Iris, and ten-year-old Avery Dixon. They are all in Front Half. Others, Luke learns, graduated to Back Half, "like the roach motel," Kalisha says. "You check-in, but you don't check out."
In this most sinister of institutions, the director, Mrs. Sigsby, and her staff are ruthlessly dedicated to extracting from these children the force of their extranormal gifts. There are no scruples here. If you go along, you get tokens for the vending machines. If you don't, punishment is brutal. As each new victim disappears to Back Half, Luke becomes more and more desperate to get out and get help. But no one has ever escaped from the Institute.
As psychically terrifying as Firestarter, and with the spectacular kid power of It, The Institute is Stephen King's gut-wrenchingly dramatic story of good vs. evil in a world where the good guys don't always win.
His Hideous Heart by Dahlia Adler, Kendare Blake, Rin Chupeco, Lamar Giles, Tessa Gratton, Tiffany D. Jackson, Stephanie Kuehn, Amanda Lovelace, Marieke Nijkamp, Emily Lloyd-Jones, Hillary Monahan, Caleb Roehrig, and Fran Wilde
Summary: Thirteen of YA's most celebrated names reimagine Edgar Allan Poe's most surprising, unsettling, and popular tales for a new generation.
Edgar Allan Poe maybe a hundred and fifty years beyond this world, but the themes of his beloved works have much in common with modern young adult fiction. Whether the stories are familiar to readers or discovered for the first time, readers will revel in Edgar Allan Poe's classic tales, and how they've been brought to life in 13 unique and unforgettable ways.
Contributors include Kendare Blake (reimagining "Metzengerstein"), Rin Chupeco ("The Murders in the Rue Morge"), Lamar Giles ("The Oval Portrait"), Tessa Gratton ("Annabel Lee"), Tiffany D. Jackson ("The Cask of Amontillado"), Stephanie Kuehn ("The Tell-Tale Heart"), Emily Lloyd-Jones ("The Purloined Letter"), Hillary Monahan ("The Masque of the Red Death"), Marieke Nijkamp ("Hop-Frog"), Caleb Roehrig ("The Pit and the Pendulum"), and Fran Wilde ("The Fall of the House of Usher").
Frankenstein by Mary Shelley 
Summary: Frankenstein tells the story of committed science student Victor Frankenstein. Obsessed with discovering the cause of generation and life and bestowing animation upon lifeless matter, Frankenstein assembles a human being from stolen body parts but; upon bringing it to life, he recoils in horror at the creature's hideousness. Tormented by isolation and loneliness, the once-innocent creature turns to evil and unleashes a campaign of murderous revenge against his creator, Frankenstein.
The Exorcist by Willian Peter Blatty
Summary: Inspired by a true story of a child's demonic possession in the 1940s, William Peter Blatty created an iconic novel that focuses on Regan, the eleven-year-old daughter of a movie actress residing in Washington, D.C. A small group of overwhelmed yet determined individuals must rescue Regan from her unspeakable fate, and the drama that ensues is gripping and unfailingly terrifying.
About the Writer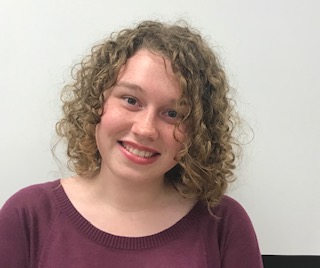 Jordan Smith, Staff Writer
Hi readers of the Bullseye! I'm Jordan Smith, a senior and one of the staff writers of our school's newspaper. This is my second year writing for the...