Genre of the Month: November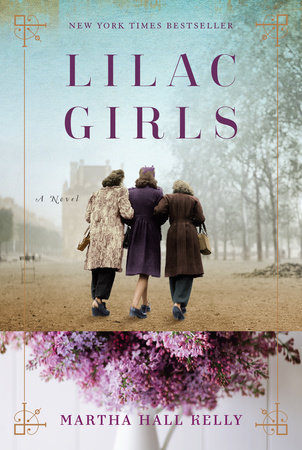 Happy November! This month's genre is Historical Fiction. Some of the books listed below are candidates for the best books of 2019, in the Historical Fiction genre, on goodreads.com. If you want to, go vote for your favorite book!
Lilac Girls and Lost Roses by Martha Hale Kelly
Summary of Lilac Girls: Inspired by the life of a real World War II heroine, this debut novel reveals a story of love, redemption, and secrets that were hidden for decades.
New York socialite Caroline Ferriday has her hands full with her post at the French consulate and a new love on the horizon. But Caroline's world is forever changed when Hitler's army invaded Poland in September 1939—and then sets its sights on France.
An ocean away from Caroline, Kasia Kuzmerick, a Polish teenager, senses her carefree youth disappearing as she is drawn deeper into her role as a courier for the underground resistance movement. In a tense atmosphere of watchful eyes and suspecting neighbors, one false move can have dire consequences. 
For the ambitious young German doctor, Herta Oberheuser, an ad for a government medical position seems her ticket out of a desolate life. Once hired, though, she finds herself trapped in a male-dominated realm of Nazi secrets and power.
The lives of these three women are set on a collision course when the unthinkable happens and Kasia is sent to Ravensbrück, the notorious Nazi concentration camp for women. Their stories cross continents—from New York to Paris, Germany, and Poland—as Caroline and Kasia strive to bring justice to those whom history has forgotten.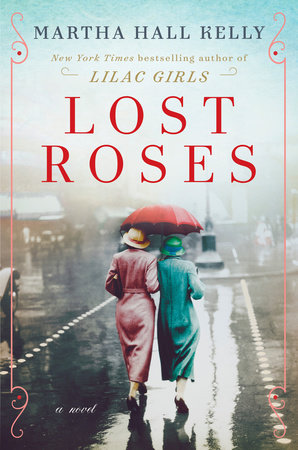 Summary of Lost Roses: It is 1914 and the world has been on the brink of war so many times, many New Yorkers treat the subject with only passing interest. Eliza Ferriday is thrilled to be traveling to St. Petersburg with Sofya Streshnayva, a cousin of the Romanovs. The two met years ago one summer in Paris and became close confidants. Now Eliza embarks on the trip of a lifetime, home with Sofya to see the splendors of Russia. But when Austria declares war on Serbia and Russia's Imperial dynasty begins to fall, Eliza escapes back to America, while Sofya and her family flee to their country estate. In need of domestic help, they hire the local fortuneteller's daughter, Varinka, unknowingly bringing intense danger into their household. On the other side of the Atlantic, Eliza is doing her part to help the White Russian families find safety as they escape the revolution. But when Sofya's letters suddenly stop coming she fears the worst for her best friend.
From the turbulent streets of St. Petersburg to the avenues of Paris and the society of fallen Russian emigre who lives there, the lives of Eliza, Sofya, and Varinka will intersect in profound ways, taking readers on a breathtaking ride through a momentous time in history.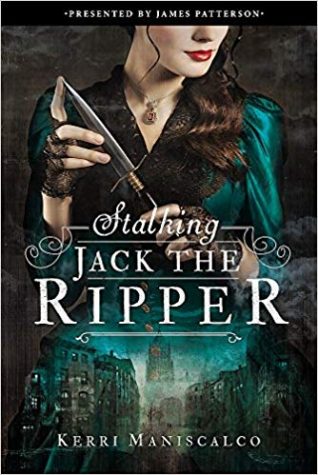 Stalking Jack the Ripper by Kerri Maniscalo
Summary: Seventeen-year-old Audrey Rose Wadsworth was born a lord's daughter, with a life of wealth and privilege, stretched out before her. But between the social teas and silk dress fittings, she leads a forbidden secret life.
Against her stern father's wishes and society's expectations, Audrey often slips away to her uncle's laboratory to study the gruesome practice of forensic medicine. When her work on a string of savagely killed corpses drags Audrey into the investigation of a serial murderer, her search for answers brings her close to her own sheltered world.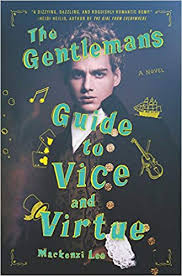 The Gentleman's Guide to Vice and Virtue and The Lady's Gude to Petticoats and Piracy by Mackenzi Lee
Summary of The Gentleman's Guide to Vice and Virtue: Henry "Monty" Montague was born and bred to be a gentleman, but he was never one to be tamed. The finest boarding schools in England and the constant disapproval of his father haven't been able to curb any of his roguish passions—not for gambling halls, late nights spent with a bottle of spirits or waking up in the arms of women or men.
But as Monty embarks on his Grand Tour of Europe, his quest for a life filled with pleasure and vice is in danger of coming to an end. Not only does his father expects him to take over the family's estate upon his return, but Monty is also nursing an impossible crush on his best friend and traveling companion, Percy.
Still, it isn't in Monty's nature to give up. Even with his younger sister, Felicity, in tow, he vows to make this year-long escapade one last hedonistic hurrah and flirt with Percy from Paris to Rome. But when one of Monty's reckless decisions turns their trip abroad into a harrowing manhunt that spans across Europe, it calls into question everything he knows, including his relationship with the boy he adores.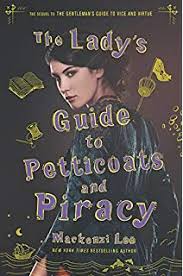 Summary of The Lady's Guide to Petticoats and Piracy: A year after an accidentally whirlwind grand tour with her brother Monty, Felicity Montague has returned to England with two goals in mind—avoid the marriage proposal of a lovestruck suitor from Edinburgh and enroll in medical school. However, her intellect and passion will never be enough in the eyes of the administrators, who see men as the sole guardians of science.
But then a window of opportunity opens—a doctor she idolizes is marrying an old friend of hers in Germany. Felicity believes if she could meet this man he could change her future, but she has no money of her own to make the trip. Luckily, a mysterious young woman is willing to pay Felicity's way, so long as she's allowed to travel with Felicity disguised as her maid.
In spite of her suspicions, Felicity agrees, but once the girl's true motives are revealed, Felicity becomes part of a perilous quest that leads them from the German countryside to the promenades of Zurich to secrets lurking beneath the Atlantic.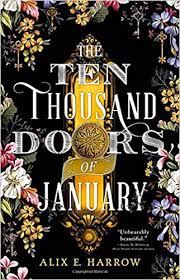 The Ten Thousand Doors of January by Alix E. Harrow
Summary: In the early 1900s, a young woman embarks on a fantastical journey of self-discovery after finding a mysterious book in this captivating and lyrical debut.
In a sprawling mansion filled with peculiar treasures, January Scaller is a curiosity herself. As the ward of the wealthy Mr. Locke, she feels a little different from the artifacts that decorate the halls: carefully maintained, largely ignored, and utterly out of place.
Then she finds a strange book. A book that carries the scent of other worlds, and tells a tale of secret doors, of love, adventure, and danger. Each page turn reveals impossible truths about the world and January discovers a story increasingly entwined with her own.
About the Writer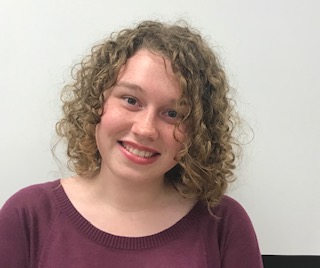 Jordan Smith, Staff Writer
Hi readers of the Bullseye! I'm Jordan Smith, a senior and one of the staff writers of our school's newspaper. This is my second year writing for the...