Sushi with the Japanese Consul General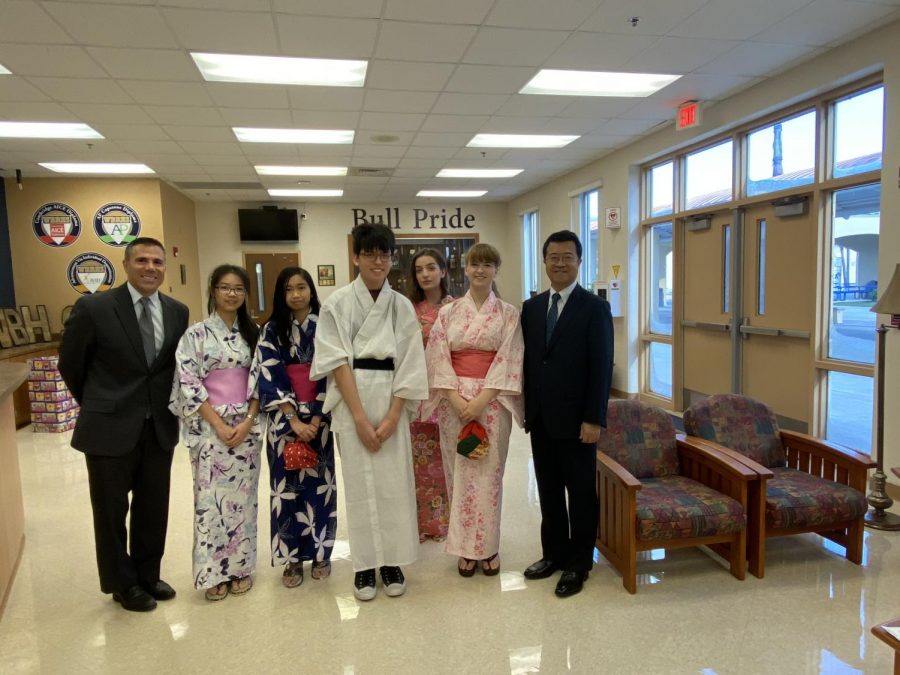 Konnichiwa. Today, the Consul General Kenji Hirata, visited West Boca Raton High School. He was greeted by our very own Japanese class, which was a recent addition to our curriculum last year. Some of the students in the class were wearing traditional kimonos, or robes, which were provided by the Japanese teacher, Mrs. Nourishirazi. The excitement was contagious as the students took their seats in the media center. There was an offering of sushi and other Japanese refreshments as the students received a quiz made by Mr. Hirata. After taking it, the students were guided through a powerpoint which revealed the answers and gave information about Japanese history. 
Mr.Hirata explained that his role as the Japanese consul in Florida is to promote the best interest of Japan and its people. His journey to becoming the consul in Florida was a long one, one which included his representation in Spain, Peru, New York, Mexico, United Arab Emirates, and Belgium. He is one of 14 consuls in America and his job is extremely important. If there is an emergency like a natural disaster, Mr. Hirata is in charge of evacuating the Japanese from the area and making sure they're aware of the problems arising as the language barrier may disrupt the message from regular officials. Moreover, he works to expand Japanese businesses in Florida, as well as informing the youth of Japanese culture. 
A highlight of the presentation was when three students from the Japanese class came up and spoke to the consul in front of everyone. The kids spoke fluently and Mr. Hirata seemed pleased with their ability to converse. Many kids sported Japanese attire by wearing their favorite anime t-shirts, which is a key part of Japanese culture represented in America. The students seemed to be immersed in the information Mr. Hirata provided and truly fascinated by the country.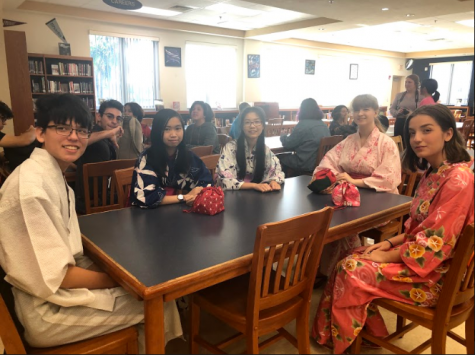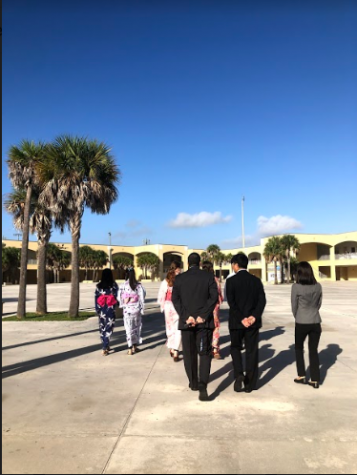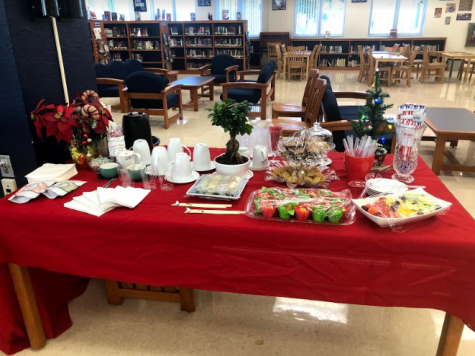 About the Contributor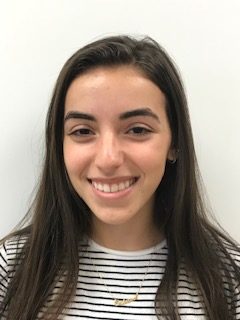 Catarina Ferrao, Editor
Hi everyone! I'm Catarina Ferrao, one of the editors of The Bullseye. I am currently a senior in the Medical Academy. I've been in the academy since...