West Boca Welcomes… A New Set of Sisters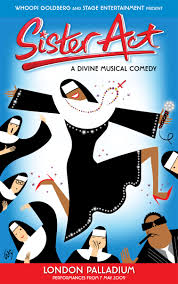 If you enjoyed seeing Hairspray, which was the most sold-out show that our school has ever produced, then you'll love Sister Act. The students had the chance to submit a one minute video of them singing a Broadway song that best suits them as a performer. The following week, several students had been called back to sing specific parts for the some of the roles that they've auditioned for. As well as callbacks, it was mandatory for students to attend dance auditions in order to see if they have a chance to be cast in Sister Act. 
A few weeks after auditions, the cast list was posted on the West Boca Drama Website. The cast members are as followed:
Alec Schwartz as Curtis
Alycia Archibald as Nun
Angelina Buck as Mary Lazurus 
Arielle Crichlow as Ensemble 
Arielle Valiente as Nun
Brianna Bayne as Nun
Brianna Quackenbush as Mary Roberts
Camila Garcia as Nun
Dalia Mittleman as Nun
Daniel Ortiz as Henchman
Desir Dejueste as Eddie
Elizabeth Veloso as Nun
Elinna Herr as Ensemble
Erin Nadel as Ensemble 
Evangelyn Curran as Ensemble 
Jesalyn Trinkofsky as Ensemble
Jessica Balton as Nun
Kayla Narcisse as Nun
Lindsey Davidson as Ensemble
Madison Ginsberg as Ensemble
Marco Alexandre as Ensemble
Maya Petrie as Deloris 
Melody Burrage as Nun
Michelle White as Ensemble
Moriah Blech as Ensemble
Nikki Cohen as Nun
Noah Fineman as Monsignor O'Hara
Peter Klapadoras as Henchman
Rachael Oney as Nun
Ruth Williams as Nun
Ryan Adamson Ensemble
Sam Fairs as Ensemble 
Samara Shavrick as Nun
Shelby Turner as Nun
Steven Buckanan as Ensemble 
Tayla Lubinsky as Ensemble 
Zachary Bouras as Henchman 
I got the chance to interview a few of the cast members on their take on how well Sister Act is going so far. A Senior in high school, Maya Petrie, has the lead role of Deloris Van Cartier. This is her third production at West Boca. She's known for her roles as one of the three Boylan Sisters from the musical Annie, and Motormouth from Hairspray. I had the chance to ask Maya a few questions about the show and role as Deloris in Sister Act.
First off, congratulations on getting the role as Deloris Van Cartier in Sister Act. What is the one thing that you want people to know when it comes to seeing Sister Act?
Thank you! The one thing I want people to know is that the show is full of comedy, dancing, singing, and that they have to see it or they're going to miss out.
How do you describe Deloris? If so, do you relate to her?
Deloris is a very sassy woman who is about everything she says. She's confident, strong, and talented. I relate to Deloris because I'm very sassy and I strive for perfection.
How does it feel to do Sister Act as your last production at West Boca?
It's sad, but I'm always really happy that I get to do it here. I'm also very honored to have my last show as being a lead in it.
Because Sister Act has a lot of dancing, singing, and acting, what are you most excited for as rehearsals go on?
I'm really excited for when the show comes together and we get to do it straight through, it gives you a rush feeling. 
Besides Maya, some of the cast members are performing at West Boca for the first time! I was able to ask them how it feels to soon be performing on stage at West Boca. Senior, Brianna Bayne is in her first and final year in musical theatre. Brianna says, "I'm really excited. Having to hear all the amazing things that have been said about West Boca shows and seeing them firsthand, I'm so honored that I was chosen to represent the drama department in this production. All of the other cast members have been so helpful and kind and I'm so happy I get the chance to be in a show my senior year!" It's amazing to see that someone who is now in theatre, be influenced by our past shows and events, have a positive outlook on what it means to be in the arts or involved in a show. Another student who is very involved in our theatre program is Sophomore, Erin Nadel. Erin was part of costume crew for both Little Women and Hairspray for 2018-2019 season. Erin Nadel, says, "I felt so ecstatic about being in a West Boca show! I've always wanted to be in one and I can't thank Mr. Blank enough for allowing me to be part of this production." Erin was originally taking Theater 1 for class, but because of Erin's dedication in the shows by partaking part of crew for both shows, she was able to audition for musical theatre have gotten more opportunities within this program. Another former crew member who is now part of cast, would be Sophomore, Moriah Blech. Moriah, says, "I'm so excited to be part of the upcoming musical, Sister Act. I know from when it came to do costumes last year, (Hairspray) I was up for long hours studying and working hard along with my fellow performers. Sister Act will result in dynamic performance; something that will instill great pride and confidence in all. Please come out and support West Boca Drama and its students. Enjoy the show!" 
Many other students like Maya, Brianna, Erin, and Moriah, are beyond thrilled to be involved in Sister Act: whereas some are performing on stage here at West Boca for the first time, and some for the last time. No matter how many positive feedbacks or awards we get, they don't do justice. If you want to see Sister Act, head over to www.wbhsdrama.com to book tickets. 
About the Contributor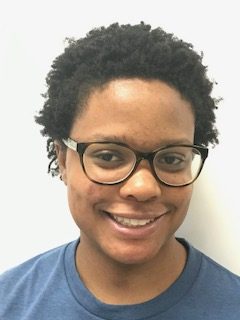 Hannah Burrell, Staff Writer
Hi my name is Hannah Burrell, I am a senior at West Boca, and this is my second year writing with Bullseye.  I enjoy writing and reading books from my...