What is a Pathfinder?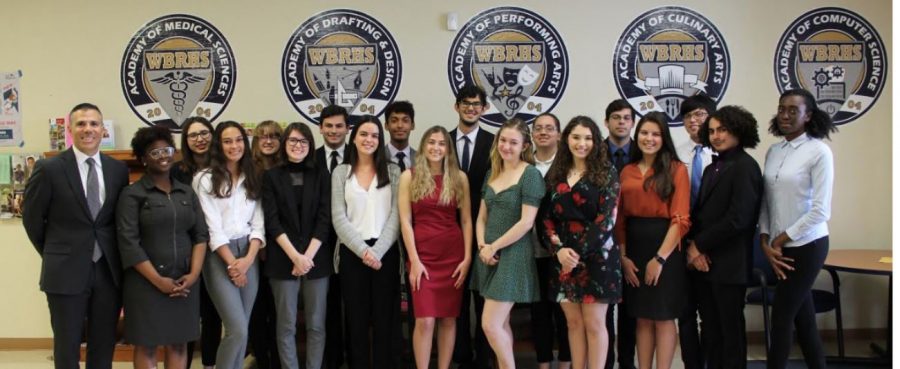 Ever since this year's West Boca High Pathfinders were announced, students have been wondering about what this competition is all about and how they could be a pathfinder. Pathfinders is an annual scholarship competition for local Palm Beach County seniors in each school for a number of categories including academic excellence, science, mathematics, and more. The official categories are Academic Excellence, Business, Community Involvement, Drama, Forensics/Speech, Literature, Art, History/Political Science, Math, Musical/Instrumental, Musical Vocal, Communications, Computer Science, Foreign Language, Science, Reach for Excellence, Technical/Vocational/Agricultural, and Sports. This scholarship is offered to 54 of the most talented and brightest students in all of Palm Beach or Martin County high schools.
Our school's Pathfinders have worked tirelessly studying hard for their high marks and practicing every day to develop their immeasurable talents. Here is the list of the best and brightest of our class of 2020:
Academic Excellence:
Brian Kirsh
Business:
Angelina Ayala
Community Involvement:
Isabelle Datz
Drama:
Jessica Balton
Forensics/Speech:
Elizabeth Veloso
Literature:
Alexander Lewis
Art:
Maria Raya Contreras
History/Political Science:
Kushnervia Laurent
Math:
Kian Greene
Musical/Instrumental:
Matthew Velilla
Musical Vocal:
Samara Shavrick
Communications:
Richard Pelz
Computer Science:
Victor Ribas
Foreign Language:
Chloe Borchers
Science:
Morgan Himes
Reach for Excellence:
Kamryn Mills
Technical/Vocational/Agricultural:
Carolyn Schuster
Sports:
Emily Croke
I was able to ask almost all of this year's Pathfinder nominees a few questions about their categories and why they chose to apply for their topic. Brian Kursch, the Academic Excellence Pathfinder nominee, excelled academically at West Boca throughout his high school experience and hopes to continue his success in school studying medicine. Matthew Velilia, the Musical/Instrumental Pathfinder, said that he has played his instrument for 7 years and has been to "several Honor bands including, FSU tri-state honor band [and] UM  honor band," as well as scholarships for "the 2019 FRredBrass Brass festival…[and] from Palm Beach
Symphony". Pathfinders such as Niva Laurent, the History/Political Science Pathfinder who has worked hard in her community being a student representative for the City of Delray Educational Board and participating in various campaigns during her time as a student at West Boca, have all shown how our school's students have impacted their community in addition to developing their passions in mathematics, science, singing, drama, language, and more. Other notable accomplishments of our Pathfinders include Samara Rose who won a Kravis Dream Award for her vocal abilities and Morgan Himes who had the opportunity to attend the National Leadership Conference on Engineering. 
Now, juniors should start thinking about how they could possibly be a nominee for West Boca next year for the possibility to win thousands in scholarship money and an opportunity to have their intelligence and/or talent recognized.
 Good luck to our Pathfinder nominees and hopefully one of our amazing Bulls will be awarded for their diligence and hard work at the final awards ceremony on May 13th!
About the Contributor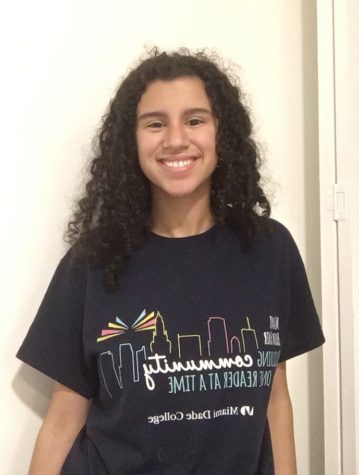 Cynthia Schneider,
Hi Bulls! My name is Cynthia Schneider and I'm a senior this year. I am the research editor for the Bullseye. I like to do lots of outside research for...