Two Years; Time to Make A Change
This Friday marks the day when the tragedy of the Stoneman Douglas school shooting occurred two years ago in Parkland, Florida. On February 14, 2018, seventeen lives were lost. Seventeen students that won't have a chance to graduate, fourteen people won't be able to attend college for the first time, seventeen won't get to experience the rest of their lives. Seventeen lives were lost too early. As this Friday marks the second year this terrorizing day happened, West Boca High School's own Students Demand Action members are making sure the victims of this terrible event won't be forgotten. 
   Students Demand Action is a club run by students that advocate for safer gun laws and spread awareness on gun violence. Isabelle Datz, a senior at West Boca High School and one of the presidents of the club, organized an event to commemorate the victims of the Parkland Shooting. They will have a table set up to decorate stones for the Stoneman Douglas Memorial Project. They will have note cards set up as well to write anything you wish to write. Last week, the club even made posters with all the victims from the shooting with messages and artwork on there. It is beautiful what this club is doing to help the family and friends of the victims, and to 4bring closure to everyone. 
    I talked to Isabelle and asked why this is important to her and others. She stated that she doesn't want history to repeat and doesn't want people to forget, and doing this will spread messages about gun violence. She said, "This was a tragedy and we have to know the names of the lives lost. The seventeen people that lost their lives are not just statistics. They are victims and people." 
     The club will also be having another table set up students that want to register to vote. Gun violence is important to talk about and this issue needs to be voiced; it is the only way change is going to happen. Voting is important as it will give you the chance to make the change you want to see in your society. Safer gun laws aren't going to happen without the people making it happen. Students Demand Action is giving the students of West Boca the opportunity to do just that.
   This will be happening this Friday, February 14th during lunch in the courtyard. Stop by, show your support for the club, participate, register to vote. Anything can make a difference. 
About the Contributor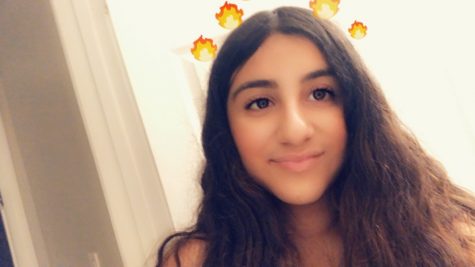 Caroline Zavulunov
Hi, my name is Caroline. I'm a senior in West Boca High School, and this is my second year writing for The Bullseye and running the social media. I'm...