Eternal Atake
At around 10:30 on Friday morning, one of the most monumental moments in music history took place. Rap icon, Lil Uzi Vert, finally released his long-awaited album, Eternal Atake. Kids around the country will be able to recall where they were when it dropped for years to come, as the anticipation had built up for 924 days since his last masterpiece, Luv is Rage 2. Uzi began his climb to the top in 2010 and began turning heads in 2016 with his mixtape, Lil Uzi Vert vs The World. For years to follow, fans would reminisce on 2016 Uzi and the memories they had whilst listening to the critically acclaimed work. The community, hungry for more, banded together on social media, making memes and begging for new music from the bonafide superstar. As we entered 2020, we were blessed with "Futsal Shuffle " and "That Way," immediate hits that caused mad hysteria among the public. Within the past two weeks, fans received three album covers and were given the ability to pick which would be featured on the album and tracklist, an unprecedented concept in rap. Then, Thursday night the official tracklist was released, and fans could see the light at the end of the tunnel. At one point in the near 3-year wait, the hype seemed to be simmering down as fans had seemingly lost hope that the album would ever release, but when fans finally saw the update to their Apple Music and Spotify, they knew the wait was over. 
About the Writer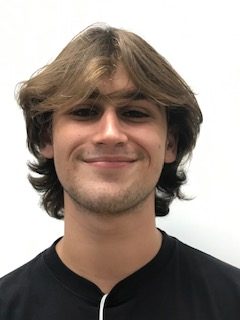 Natan Solomon, Editor
Hi I'm Natan Solomon, co-editor of the Bullseye and this is my second year writing with the newspaper. I am a senior and I enjoy writing about sports...