Meet Your Guidance Department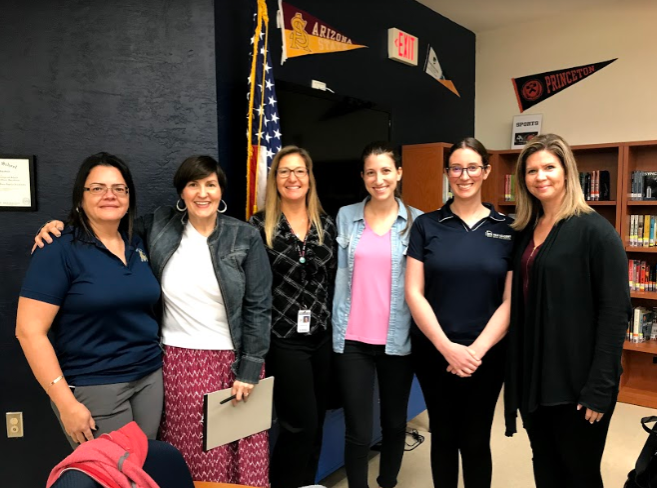 Our school has a group of staff members pulling strings behind the curtain. Without them, our school would not be able to operate. Our school counselors play a significant role in the operations of our school.
We asked the school counselors frequently asked questions about themselves, their responsibilities, and some advice for students. 
Frequently Asked Questions:
How many students do you service?
Each student counselor serves around 450-575 students. Not including ELL, which comprises of around 200 students.
On average, how many kids come in a day, and what do they ask for?
Counselors tend to around 20 students daily. Most students reach out via email; then, they'll get called down. They all have their unique needs, for example, schedule changes, personal issues, consultation, college/scholarship counseling, etc.
Rank of Priorities:
Helping students with mental health issues

Student concerns/emails

Parent concerns/emails/phone calls

Graduation Requirements Checks

Scheduling/Academics

College Applications/Recommendations

Helping with 504's

School Testing
School counselors prioritize by the students that need the most assistance and then by deadlines. Counselors will always make time for students who need help, so don't hesitate to send them an email or to stop by their office.
How effective has the email system been?
Email is great for counselors because they can easily answer students and parents quickly. It also alerts them when a student would like to meet with their counselor; then, they can get called down. 
What do you believe is the hardest part of your job? 
The hardest part of their job is trying to get to everyone in a timely fashion. Being a school counselor involves a lot of moving pieces, and ensuring they are all working together can be a challenge. 
Get To Know Your Counselors!
Ms. Warheit
Ms. Warheit grew up in New York and attended FAU for her bachelor's and master's degrees. Her primary focus is on helping students with their main concerns and needs. She tries her best to work closely with her students with her personal needs. She's been working at West Boca for seven years now and holds the current position of the department chair. In the guidance department, they have an open-door policy. Students are welcome and encouraged to walk at any time if they need help or advice.
Ms. Hernandez
Ms. Hernandez is a school counselor for ESOL (English for Speakers of Other Languages). She was born in Puerto Rico and moved to Florida twelve years ago. She has been working as a school counselor for four years now. She enjoys spending time with her family, reading, watching documentaries, and cooking. Her goal as a school counselor is to enhance student achievement to reach requirements for high school graduation and post-secondary success, promote personal/social development of students, and provide a foundation for students to understand their interests, abilities, and challenges.
Ms. Mochel
Ms. Mochel grew up in New Jersey and moved to Florida after 40 years. She worked in a Belle Glade high school before transferring to West Boca High. Her goal is to help get students into their dream careers and set goals for after high school, which includes college. A hobby that Ms. Mochel loves is running and is currently training for a half marathon. She focused on singing and dancing in high school. Ms. Mochel is an excellent counselor and is always ecstatic to help students in every way she can!
Ms. Grella
Ms. Grella is the newest addition to our school counselors. She is originally from New York but attended Park Vista for high school and FAU for her Undergraduate and Bachelors's degrees. Ms. Grella started working at the school about two weeks ago. She is currently assisting Freshmen who were behind their first few quarters and is helping them catch up. She is also working with students with disabilities and is helping them ensure they get the accommodations they need.
Ms. Wolfe
Ms. Wolfe came from Columbia, South Carolina. She lived there for 15 years and moved to Florida two years ago. She worked at a private school for middle schoolers before transferring to West Boca. Before working as a school counselor, Ms. Wolfe was a Spanish teacher. She loves to cook for herself, her friends, and neighbors. Her favorite cooking show is Top Chef. As she always says, "My door is always open." Don't hesitate to pop in for some cooking advice or to ask for help regarding school, grades, or assistance.
Ms. Canepa
Ms. Canepa is from New Jersey and attended Rowan University for her bachelor's degree. She's been working as a school counselor for seven years, and she's been at West Boca for five years. Her goal is to guide students, academically, emotionally, mentally, or physically. She wants to help set her students up for success and help them excel at West Boca. She advises students to put all their energy and effort into their academics and extra-curricular activities. She states, "Never be afraid to come to talk to your school counselor. Reach out to us; we're here to help you."
About the Contributor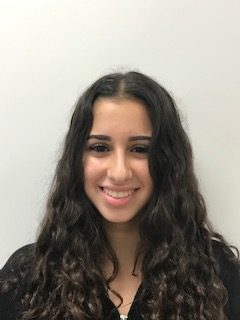 Lia Eilon, Staff Writer
Hi everyone! My name is Lia Eilon and I'm a sophomore here at West Boca. This is my first year as a staff writer for The Bullseye and I'm extremely...