Staying Active During Quarantine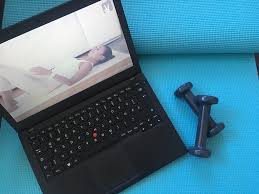 As the COVID-19 Pandemic at hand continues to reckon with our day to day lives and society as a whole, global citizens are getting creative in their ways to still partake in some of the activities that they used to, before the virus was of concern. With gyms closing, sporting leagues canceled, stay at home orders, and social distancing, exercising has become rather a challenge in today's day and age. 
It is crucial that people attempt to stay in shape, especially during these trying times as data shows that overweight people are more prone to severe health issues than healthy people are if they were to contract this monstrosity of a virus. But with limited space and equipment, working out has become more challenging than before. 
Many have utilized online streaming services, YouTube as a way to workout at home. There are thousands of at-home workout videos posted by trainers and health professionals worldwide. This is an efficient way to get in a day's exercise and is probably one of the most popular ways to go about exercising during this time. 
In addition to at-home workout videos, many have picked up running, jogging, walking, and biking. It allows people to leave their homes, get fresh air, and most importantly, get their exercise in. Both the YouTube videos and exercise in the neighborhood are successful in keeping people in shape, and they are extremely cost-effective. As the pandemic has resulted in a massive economic crisis that has left thousands without work and income, it is a relief to know that exercising is free. 
Below are 10 of many resources which provide FREE stay at home workouts:
1. Forte Fit
2. The Daily Burn
https://dailyburn.com/landing?grp=core%7C%7Cbingsearch%7C%7Cbobby%7C%7Cpros%7C%7Ckeywords%7C%7Call%7C%7Cus%7C%7Cdirect%7C%7Cbranded+-+exact%7C%7C%7C%7Cjump&msclkid=e5d6dbc87745162575d68569cfcae53b&mtype=101&partner=yh1&sub_id=brand
3. Chloe Ting (youtube)
https://www.youtube.com/user/ChloesAddiction
4. Sydney Cummings (youtube)
https://www.youtube.com/channel/UCVQJZE_on7It_pEv6tn-jdA
5. Planet Fitness
https://www.plantfitness.com
6. Soul Cycle 
7. Camp Gladiator 
8. Niki Training Club
https://www.nike.com/ntc-app?cp=82049674598_search_|nike+trainer|GOOGLE|71700000065686214|All_X_X_X_X-Device_X_NikeTrainer_Phrase|p|c&gclsrc=aw.ds&&gclid=CjwKCAjwnIr1BRAWEiwA6GpwNamcthfOR75AWolACup18LvC3GDn9TLCh7_P_S2Q6bV5m7suIYgoJhoCVqsQAvD_BwE
9. Corepower Yoga
10. Rumble 
About the Writer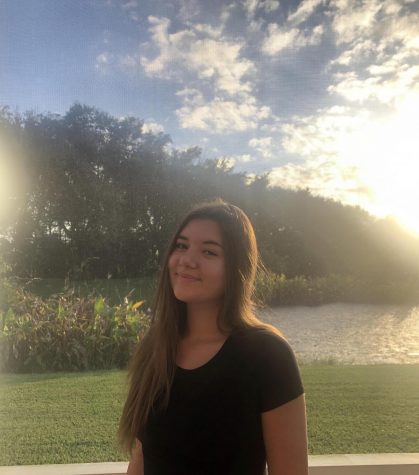 Annael Toledano,
Hi my name is Annael Toledano and I am the Bullseye's assistant editor! My whole life I've traveled to different places around the world and have had...