Back in the Swing of Things (with Limitations)
After weeks being cooped up in our homes, restrictions are now being slowly let up. Governor Ron DeSantis (FL) has given the green light for some beaches, parks, and restaurants in Florida to reopen, with continued CDC social-distancing guidelines. Although South Florida is not reopening, DeSantis points to the declining influenza-like illness hospitalizations, COVID-19 deaths, and other such measures to show that the majority of Florida is ready to start lifting its stay at home order.
Beaches in the Bay County area are now opened with respect for restrictions. Along with maintaining social distancing, the beaches are opened during the hours of 6 a.m. and 9 a.m., and between 5 a.m. to 8 a.m. Public beaches in Sarasota County are also now opening for "essential" recreational activities such as fishing, running, swimming, surfing, and walking. However, parking lots near beaches are still closed, along with beach pavilions, playgrounds, basketball and tennis courts. Jacksonville has recently opened up their beaches with similar limitations.
Retail stores and certain restaurants will be opening again, with certain restrictions. Eateries will be allowed to sit people outside, with respect to the "six feet" social distancing. Restaurants will also be seating inside, though seating will have a max of twenty-five percent capacity. Congregating in large groups is still restricted, and schools are still in distance learning. Bars, gyms, and personal services are still shut down. Elective surgeries will now be allowed to resume, but long term care facilities such as nursing homes are still prohibited, and hospitals will screen patients forty-eight hours before they arrive for their surgeries. 
With everyone doing their part to prevent a relapse in the spread of COVID-19, hopefully things will return to normal soon enough, and South Florida can reopen with the rest of the state.
About the Writer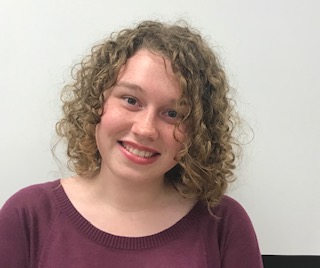 Jordan Smith, Staff Writer
Hi readers of the Bullseye! I'm Jordan Smith, a senior and one of the staff writers of our school's newspaper. This is my second year writing for the...