Editor's Farewell – Catarina Ferrao
Hey guys, it's Catarina, one of the editors for the school newspaper. As most seniors would say, our time in high school was cut extremely short. We did not get to enjoy our last pep rally, grad bash, prom, or even regular graduation. While the sad news are constantly reminding us of everything we did not get, I am still grateful for the things I did get. I have no words to express how much good being in the newspaper has been to be. Through this class, I met many great people that I would not have crossed paths with otherwise. Being a web editor and then one of the Editors-in-Chief for The Bullseye has truly made my high school career memorable. Another big part of my past 4 years has also been the medical academy and of course HOSA, and I am extremely thankful to Ms. Stiepleman for everything that she does for her students. As another class graduates from West Boca, I hope that The Bullseye will continue to grow with the help of current and future students. My time here has helped me unleash my inner writer that had been hidden. Since news is constantly changing, so are our conversations during our 5th period class. Trying to constantly catch up with it all is a challenge, one that we can always accomplish with the help of our amazing teacher, Ms. Rosenblum. Thank you for everything Ms. Rosenblum, I could not have done it without you and all your advice. Through the newspaper, I learned that there are always many sides to all stories, and it is up to you to research and stand up for your views. As my advice for future Bullseye staff, be passionate, write about what makes you happy, and the rest will follow. I wish you all the best. As for my fellow seniors, let's enjoy this last bit of high school before we join the real world, I will miss seeing and going to class with everyone. GO BULLS! 
Catarina Ferrao
About the Writer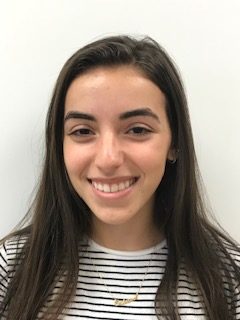 Catarina Ferrao, Editor
Hi everyone! I'm Catarina Ferrao, one of the editors of The Bullseye. I am currently a senior in the Medical Academy. I've been in the academy since...