C-H-E-E-R! – Meet West Boca's Newest Cheerleaders
COVID-19 has been the trigger for change during the monumental year of 2020. The pandemic has taken the lives of many while also shutting down businesses and leaving countless unemployed. For West Boca Raton High School, COVID-19 has led many of its students to online school and enforced new rules and restrictions regarding sports, especially cheerleading. Below is a list of the requirements for the team.
The maximum number of students per team is 20.

There will be no tumbling or stunting due to social distancing 

Tickets to games are limited; each player is allowed to have two parents attend the games

There is only a varsity team for now, but when basketball season begins, there will be tryouts for the JV team 

In order to be on varsity, the students must be able to do stunts such as a standing back handspring for tumbling (it does not require any contact)

they must be able to run a mile in under 12min, know how to practice within a stunt group, and be able to do some tumbling. 
Hopefully, with time, things would go back to how they used to be, and these changes will only be temporary. Even though the cheer team will not be able to do as much with these restrictions, it is still a demanding sport that takes a lot of strength and precision. Just as Ms. Dillard, our cheer coach, said, "While it is their job to make cheer look easy, it is a strenuous sport that has more injuries than any other sport, including football." Trying out for the team means commitment and hard work, even on gruesome and tiring days. The varsity team members have proven themselves at tryouts and have dedicated themselves despite the circumstances. They are: 
Seniors: Erin Leahy, Olivia Miller, Delaney Kennedy, Nataly Vera, Reagan Bell, Isa Santovenia, Maria Horey, and Kassandra O'Brien

Juniors: Chelsie Nunez, Carolina Horey, Gabriella Villegas, and Gianna Barone

Sophomores: Brianna Hurley, Savanah Johnson

Freshmen: Chloe Cortex, Gianna Loor
Even though this year will be unlike any before, West Boca has managed to make the best out of these circumstances and continue improving with time. For any further questions regarding tryouts or the team, contact Ms. Dillard for more information. 
GAME SCHEDULE: 
October 31 vs. Atlantic at 10:00 am

November 7 vs. Boynton at 2:00 pm

November 14 vs. Olympic Heights at 6:00 pm

November 21 vs. Spanish River at 10:00 am

Playoff Week 1 (if applicable) November 31 at 6:00 pm

Playoff Week 2 (if applicable) December 7 at 10:00 am
About the Writer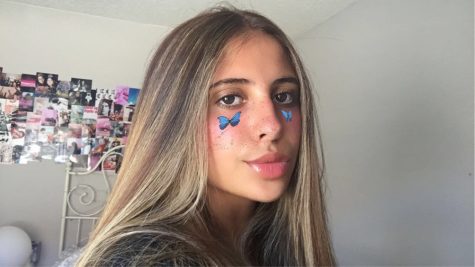 Maya Zohar, Co-Editor
Hi, my name is Maya Zohar. I am a Senior at West Boca, and this is my third year writing for The Bullseye. I was raised in Israel and came to the United...