Make Your Choice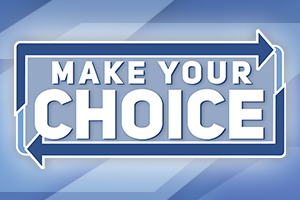 In the portal, there is a tile labeled Make Your Choice. Any student can go there to decide whether they will be going back to school or staying virtual — but there are restrictions. A student must choose by October 15-14th, which already passed, or January 4-11th, a date that will be here before you know it!
The selection will be enforced until the end of the semester.
If going to school or observing from a Google Meet doesn't sound appealing, there is a third option, and that is to participate in a self-paced learning experience at Palm Beach Virtual School.
Recently, the governor of Florida questioned whether all students should return to school in January. Ron DeSantis believes that opening schools will improve the wellbeing of the students, and while he can't force counties to return to normal, some feel pressured. They believe funding will be cut, though it's doubtful DeSantis has the power to do so by himself.
Find out more here for future developments.