Covid Crisis impacts Football at all Levels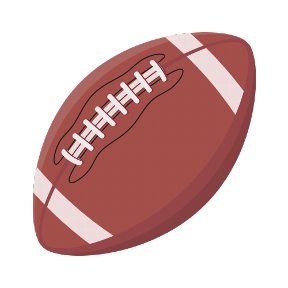 Since the propositions began for an NFL and College football season, there had always been doubts on how well they could control the spread of Covid-19. Many were impressed with the NBA's success in stopping any spread of Covid throughout the "bubble," but the NFL and College football are not isolating themselves and are travelling as usual, setting them up for possible disaster. 
Let's start with how well college football has handled this situation. At first there was doubt that  a season would be played at all, the three conferences would, then none of them would, then all of them would, etc. At the end, all of the Power 5 college football teams are currently playing (with the exception of University of Utah who has had their first two games cancelled due to their own problems with Covid-19). 
Now we fast forward to the beginning of the season (for three major conferences) in September. All was going well at the time and seemingly there were no problems at all and very little spread. Although things were looking up at the time, schools learned how serious they have to take Covid-19. Starting with our state's own Florida Gators Football team, Covid outbreaks had begun in Football. After a close loss against Texas A&M, University of Florida football team flew back to Florida on their team plane which normally wouldn't be a problem if one of them didn't have Covid-19. The one positive staff member on the plane led to over 30 players and coaches testing positive and the postponement of two games. 
Closely following the Gators' outbreak, the University of Wisconsin Badgers had their own outbreak. Once again 1 player tested positive on the team (Freshman quarterback sensation Graham Mertz) and led to over 20 players getting infected with Covid-19 and the cancellation of 
two games. As recently as November 14th 4 SEC games were cancelled presenting questions for the viability of a College Football Playoff. 
Many of these outbreaks are different due to each conference's different Covid-19 policies. The NFL has different policies. Since the Tennessee Titans outbreak in the beginning of the season, the NFL has cracked down on their policies and have had no cancellations at all. Unlike College Football, the NFL is being extremely strict with their mask policies and have been fining coaches up to $100,000 for violating it. 
The NFL has also implemented a stronger contact tracing system than college had as well as adding a "Covid-19 list" for players who were either exposed to the virusor have the virus. Overall, the NFL has been managing Coronavirus in a much more professional manner and stopping outbreaks before they happen.
In relation to the Coronavirus Football theme, a player on our West Boca Bulls Football team has recently tested positive for coronavirus. High School football in itself has been having their own problems for many reasons. A main factor is they don't have access to the hundreds of millions of dollars that the NFL and College football have. Many Highschool leagues are getting shut down with the most recent being the MHSAA football playoff in Michigan.
For now we must hope that all NFL, College, and High School football games continue without spread.