2016 Election v 2020 Election
Here is some quick information about both the 2016 and 2020 election!
Winner
2016 winner: Donald J. Trump (one term)
Hilary Clinton lost the 2016 election through the electoral college but won the popular vote.
2020 winner/president-elect: Joe R. Biden
Turnout
2016 turnout: 55.7% (lowest in 20 years at the time)
2020 turnout: 66.4% – 71.2% (highest turnout in 120 years)
Electoral College Vote
2016: 306 R 232 B
2020: 306 B 232 R projected 
Go to this site to see how the electoral maps differ and more specific information about the election: https://www.cnn.com/interactive/2020/11/politics/2020-vs-2016-election-map-charts/ 
Popular Vote
Current count for 2020:
Joe Biden: 79,022,580 WINNER
Donald Trump: 73,308,512
2016:
Hilary Clinton: 65,853,514 WINNER
Donald Trump: 62,984,828
Changes in States Like Pennsylvania, Georgia, Michigan, Wisconsin, and Arizona
States like Pennsylvania, Georgia, Michigan, Wisconsin, and Arizona were all Red/Republican states in 2016 but turned Blue/Democrat in the 2020 election.
The Reaction by the People
Joe Biden won the popular and electoral vote, democrats rejoiced in the streets, while some republicans have claimed that his win was not deserved due to "rampant voter fraud" and the suppression of their poll watchers, and those claims were proved to be false. Democrats and minorities are acknowledging and celebrating how Kamala Harris will be the first woman, indian-american, and african-american (mixed) to serve as the Vice President of the united states. And people are continuing to argue about the democratic function of the electoral college in comparison to a regular popular vote.
About the Writer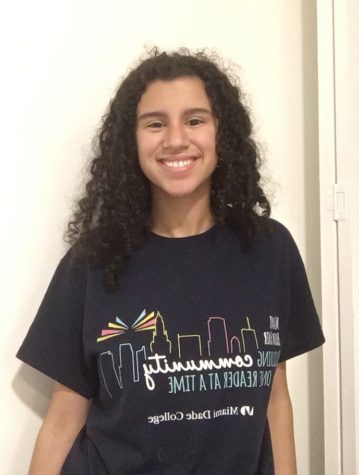 Cynthia Schneider,
Hi Bulls! My name is Cynthia Schneider and I'm a senior this year. I am the research editor for the Bullseye. I like to do lots of outside research for...