Full Stadiums- A return to normalcy?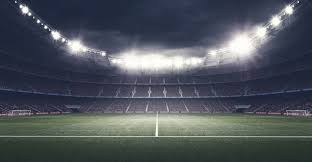 During the age of coronavirus, sports have been manipulated and changed to fit CDC standards and to maintain safety. Within the past week, we have seen flashes of the old-fashion sports coming back. 
On April 4th, the Texas Rangers (MLB team) played a game with 100% fan capacity. Weeks following the Texas governor's decision to lift all Coronavirus restrictions, these changes were put to use. Out of the 40,000 available seats, there were over 38,000 people in attendance. This is the largest sporting event in the United States in the Coronavirus era. Although, in the state of Texas, masks are not required, the Rangers required a mask to be worn throughout the game and be cautious at all times. 
Others have been following in the return to sports as normal. The UFC (Ultimate Fighting Championship) has announced that they will be holding their first full capacity event in Las Vegas at some point in June. Of course, this may be subject to change but for all sports fans it shows a sign of return to normalcy. 
In fact, in almost every U.S. sports league, they have announced a return date. The NBA recently released a statement claiming that they expect full stadiums by the beginning of the next season and an increased number of fans by the end of this season. As of now, almost every NBA team has fans, some only have 500, some 2,000, and some 5,000, but all of this shows progress. 
It has also been announced that both NCAA football and the NFL are anticipating full stadiums by the beginning of their fall season. Last season, just around half to NFL teams allowed any fans and those who allowed fans didn't allow many. As for college football, there were quite a few fans. For most of the games, usually 20% capacity was allowed which depends on the size of the stadium but still there are plenty of people. Once conference played without any fans for the entire season last year and that was the Big 10. It is unknown what their plans are for next year at this point. 
Although bumping up the number of fans at sporting events may be controversial, it can be a sign of return to normalcy.