Congratulations Class of 2021- Senior Sendoff!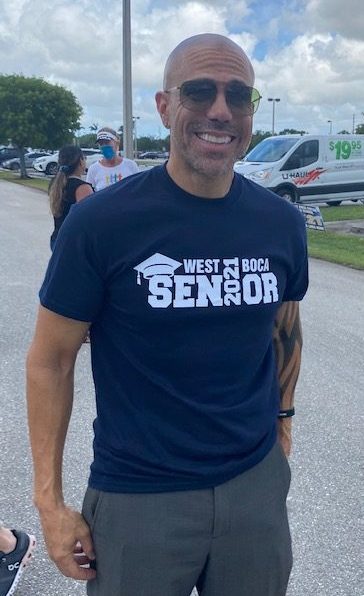 Thursday night the PTSA and SGA co-sponsored the senior sendoff. This covid friendly take on the senior picnic was attended by many students in the Class of 2021. Students enjoyed an epic car parade led by the PBC Fire and Sheriff's departments that wound its way through West Boca culminating with a parking lot party by the football field. Led by Mr. Capitano, teachers and school staff cheered as students in decorated cars filed into the lot. Chick-Fil-A (always a hit) was served along with other treats and many students walked away winners from the raffle that was held. Although this was a strange year, it was nice to see the seniors get together and celebrate this fun activity! Thanks to all who sponsored the event, as well as the teachers who came to cheer the seniors on.
to the next step in their lives!