New Teacher Spotlight: Mrs.Lynne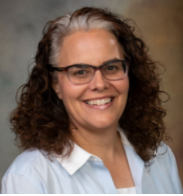 It's the start of a new school year! You know what that means… new people! New students, of course… New teachers too! Everyone may know about these new teachers, but do you really know who they are and what they have in mind for the students of this school? The Bullseye interviewed three new teachers in West Boca, and got to know each of them personally!
-Have you heard of the West Boca Bullseye? 
Yes, through the principal's weekly update.
-What college did you go to?
 Undergraduate I went to American University in Washington D.C. For my Master's in Nursing, I went to Barry University in Miami Shores, FL
-What are your favorite sports teams or sports to watch?
 Dolphins, Miami Heat, and Disc Golf!
-Family? 
Husband, and two boys, 10th and 12th grade
-What has been the most exciting part of your job so far? 
Seeing the faces of students light up when they actually learn something new.
-If you were not a teacher, what would you be doing? 
Probably go back to practicing as a nurse practitioner or Diabetes Educator. Maybe help elderly with organizing their houses.
-How is West Boca different from other schools?
Hard to describe. I think each school has its own unique culture. I am still learning about West Boca. The campus is very clean, students seem to take pride in the campus.
I feel like the pace is very fast here, everyone is always very busy!