School District Reinstates COVID Protocols at Sporting Events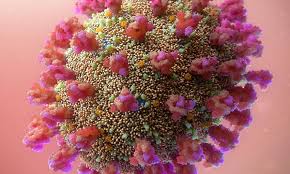 Effective August 23, 2021, the School District of Palm Beach County has released new protocols in response to the increase in COVID-19 infections in the county. The release to district employees states:
Spectator capacity has been reduced to 50%,  allowing a maximum of 2000 in outdoor stadiums and 700 in gymnasiums. 
Digital ticketing is available through GoFan.co and the GoFan app.
Concessions (when available) will be in bottled and pre-packaged options only. 
Masks will be required for all spectators at both indoor and outdoor events in compliance with School Board Policy 2.065.
Social distancing will be incorporated into venue seating plans for spectators as best as possible to comply with the 50% capacity level requirement. Distancing is strongly recommended at all events, both indoors and outdoors.
Practices will be closed to the public on all 24 traditional public high school campuses, with the exceptions of college coaches and recruiters.
Sanitation of bleachers and equipment will occur after each event, utilizing the UNX disinfecting program.
COVID-19 cases have recently surged with the growing threat of the virus's delta variant, leading district officials to release the statement via email on Monday, August 23. 
This decision comes quickly after the School District mandated mask-wearing indoors for all school personnel, including students, faculty, administration, and other additional staff, except in the case of a medical waiver. This policy (5.326: Student Protocols due to COVID-19) also went into effect August 23, 2021.
What implications does this have at West Boca? Here are a few hypothetical consequences:
Lack of interest in attending sporting events

School spirit may decrease as a result of lower numbers of band members, cheerleaders, and other groups associated with sporting events in attendance

Lower amounts of potential revenue from concession and ticket sales
If you have any questions regarding this release or any other School District policy regarding COVID-19, you can go to palmbeachschools.org for details.