New Teacher Spotlight: Ms.Bergman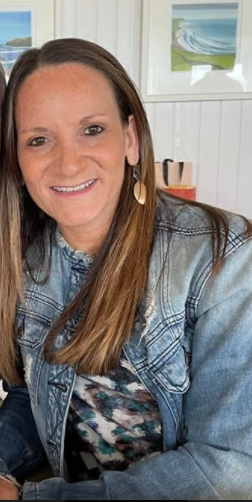 It's the start of a new school year! You know what that means… new people! New students, of course… New teachers too! Everyone may know about these new teachers, but do you really know who they are and what they have in mind for the students of this school? The Bullseye interviewed three new teachers in West Boca, and got to know each of them personally!
-Have you heard of the West Boca Bullseye?
I have not heard of the Bullseye. I feel like I need a thorough orientation to all things West Boca!
-What college did you go to?
I earned my bachelor's degree in marketing from the University of South Florida and my master's degree in English from Nova Southeastern University.
-What are your favorite sports teams or sports to watch?
I am admittedly not the biggest sports fan, but I do like to watch the Heat and Dolphins. But I am a Bostonian at heart, so go Sox! Personally, I enjoy hiking and mountain biking and have been known to punch a heavy bag sometimes (kickboxing).
-Family?
I have a son Ryan who is a junior at the University of Florida and a daughter Elissa who is a freshman at Florida State. I met my husband when I was 18 and have been married for 27 years. And of course, there is the other love of my life, my adorable dog Jessie.
-What has been the most exciting part of your job so far?
The most exciting part of my job at West Boca has been getting to know my students and getting back to school. I did not enjoy teaching through Google Meet. I really value the relationships I build with my students. However, something else exciting happened to me today. I discovered that the buildings go from 6 to 12 with nothing in between! I was on my phone and not looking, and before I knew it, I ended up standing in front of building 12 like a lost freshman! 
-If you were not a teacher, what would you be doing?
If I wasn't a teacher, I would have loved to have been a psychologist. I feel like I play that role with my students a lot of the time, and I have a lot of compassion and love to be an ear for anyone who needs it. 
-How is West Boca different from other schools?
I spent the past 14 years at Atlantic High as an IB, AP, and AICE teacher. The West Boca campus seems so much bigger but a lot calmer and more orderly. The students here are really fun and motivated. I've loved my past 14 years, but I'm so excited to be a Bull!