BULLSEYE ASKS: Masks up or down?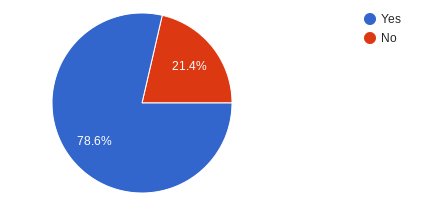 Unless you have been blissfully unaware of the depressing reality around us, COVID-19 has followed the people of the world for over a year now, causing many to lose jobs, quarantine, and for students of all ages, grades and states, to go into virtual school. Now, in the summer of 2021, the students of West Boca High return to school in person, attending classes with required masks on at all times, and hand sanitizer for use at the ready.
The Bullseye issued a google form asking students their thoughts on whether or not students should be required to wear masks and why. Over 201 students responded, and of the 201, 78.6% of students said they thought wearing a mask should be required while learning, whereas 21.4% of students argued that they shouldn't be required to wear masks while on campus.
Check out these student responses down below!
Cyrius La Bianca: ¨People are already catching COVID left and right, and masks prevent people from spreading COVID faster than it is right now. Even people who are fully vaccinated can still catch COVID. Even if the masks are uncomfortable, the safety of myself and other people is much more important. It's much less painful to wear a mask for 6 hours than it is to be in bed (or even the hospital) with COVID.¨
Vincent Vertullo: ¨I think wearing a mask could help ease some tensions, and it should be encouraged heavily, but if it's mandatory or forced, then you are taking away the choice of the people. Even if the majority still wear the masks, or everyone does, the option to not wear would still be there, and would allow us to be able to make our own decisions. You could try to make people safe as much as you can, but no one is ever completely safe.¨
Angelina Aramouni: ¨I feel wearing a mask the majority of the day can feel very restricting and uncomfortable. A mask restricts my airways and I find it more difficult to breathe as well as concentrate. Although I don't enjoy wearing a mask, I know that it can protect me from catching the virus.¨
Henrique Ferrao: ¨I think students and staff should not be required to wear a mask to school because it is very uncomfortable at times to be wearing a mask all morning and at lunch almost all the students are not wearing a mask and if someone did have Covid in the cafeteria it would affect a lot of people. So if students don't have to wear a mask to eat at the cafeteria they should not need to wear it in class.¨
Emma Mortiram: ¨COVID still exists, it's not like it magically disappeared because of the vaccines that came out. Even now there is a delta variant, we still aren't safe and masks should be mandatory. It isn't impossible to wear one and if I can dance with one for hours people can wear it throughout the day. Masks still need to be worn.¨
Faisal Albaldawi: ¨Masks are ineffective at deterring the virus. Dr. Fauci stated that the coronavirus is much smaller than the holes in masks, able to push right through. We live in America. People should not be forced to make a personal medical decision, they should be given the freedom to CHOOSE. Like Governor DeSantis said, parents should have the freedom to decide whether or not to mask up their kids. And at the end, there are always alternative schooling options like Palm Beach Virtual.¨
Willow Ferguson: ¨I think that it is a responsibility that everyone has to each other, vaccinated or not. Wearing masks, socially distancing, washing your hands and getting vaccinated is the only way we will stop COVID.¨
As you can see with the answers above, feelings on the subject are very strong, and answers vary between students, however; with the results of the poll, it seems that of the students who answered, the majority seem to share the opinion that students should be required to keep their mask on while on campus.
About the Writer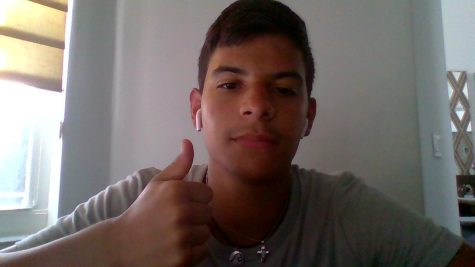 Lucas Oliveira, Reporter
My name is Lucas Oliveira, I'm 17 years old, and a senior in West Boca High. Me and my entire family are Brazilian, and we moved to Florida a little...