Strike for Success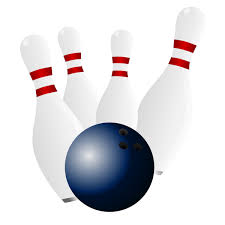 To start off the season, our bowling team has been extremely successful winning their first 4 matches.
Our bowling team consists of the girls team: Paige Richards, Jade O'Donnell, Grace Grimm, Ella Prince, Angelica Blimegger, Angelina Marino, Sophia Nolasco, and Olivia Hand. And the boy's team Michael Presta, Matthew Kay, Myles Rafael, Nathan Bray, Cormaree Byrd, Noah Seskin, and Hugo Font-Lorie. Last but not least, would be the Head Coach of both the boys and girls teams, Coach/ Mr. Breslow.
If you ever want to bowl in the same building as our amazing and successful West Boca Bulls team, take a trip down to Bowlero Boca. 
As of now, the boys and girls teams have attended two different meets and have yet to lose a single match as they continue to roll through the opposition like a bowling ball. The bulls have been so dominant that the closest match that they have played in was decided 3-1 against Park Vista. Listed below are all of the bowling teams victories from this year:
7-2 Boys Bowling vs Atlantic
7-2 Girls Bowling vs Park Vista 
3-1 Boys Bowling vs Park Vista
4-0 Girls Bowling vs Atlantic 
As this athletic season continues, it seems as if the bowling team will continue their success after 4 consecutive large victories.