GPA, Class Rank, and More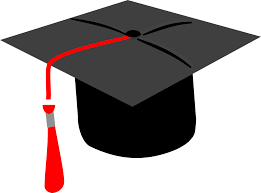 Each class is calculated differently, and your GPA can benefit or suffer from this. Below are answers to questions regarding weighted and unweighted GPA, transferring grades, class rank, and more.
All class levels have their own weight. It goes like this:
Regular – 4.0

Honors – 4.5

AP/AICE/dual-enrollment – 6.0
To many students, the majority of dual-enrollment classes are considered easier than AP/AICE, where AP (and IB, or International Baccalaureate, which West Boca does not offer) is the most rigorous. This allows students to take a greater quantity of lighter courses that are on the same level as the harder ones, causing quite a boost in their weighted GPA, something to keep in mind if you wish for a higher ranking.
A distinction is created between college-level electives and core subject classes when applying to college as GPA is recalculated. For high school class rank, dual-enrollment is given 0.5 credits per elective while full courses are 1.0. AP/AICE electives have no such separation.
If you transferred from another school, most in-state and out-of-state grades will transfer. While there have been a few complications, the majority were resolved. Out-of-country scores will not transfer due to the differences in grading and classes.
Class rank is calculated by using the weighted GPA from all high-school-level classes taken. This is from freshman year, even middle school, to graduation. Each class has varied rankings, as shown in the list above, and HPA (the maximum being 6.0) is what influences weighted GPA. Make sure to recognize the difference between a regular GPA and the val/sal one, the latter being used for valedictorian and salutatorian status (and is only classes taken from freshman year to the first semester of senior year), found in SIS.