West Boca's Track Team is Dominant!
Cardinal Gibbons High School, Fort Lauderdale, FL– The West Boca High School Track and Field team has begun their 2022 season.
Some members of the team, four to be specific, have already gotten an early start, participating in the Cardinal Gibbons Preseason Distance Carnival on February 12th.
All four West Boca athletes who attended performed really well.
Ryan Douihech, a senior, made his season debut in the 3200. Ryan ran an impressive 9:32.24, landing him in first place with a PR, Meet Record, and unofficial school record.
Tori Goldblatt, a sophomore, made her season and high school debut running the 800. Tori got second place with a time of 2:34.16.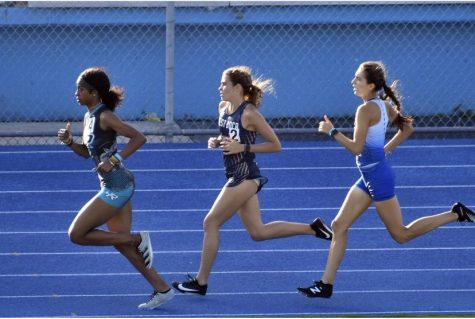 Tori wasn't the only athlete from West Boca running in the 800; Betsy Hilario and Alan Pham, both seniors, ran well in their season debuts with times of 2:53.73 and 2:19.29, respectively.
West Boca's next track meet will be on Wednesday, February 23rd, in Royal Palm. Will more school records be set?!