Sonic the Hedgehog Retrospective – Does it hold up or nah?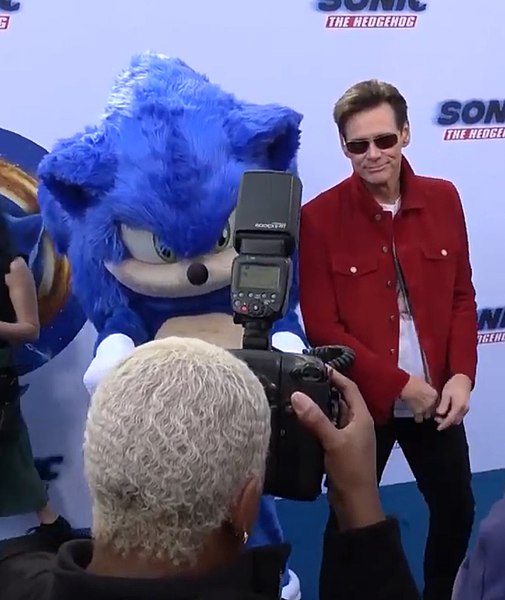 With the release of Sonic the Hedgehog 2, we here at the Bullseye have decided to take a look back at the previous entry in the adventures of everyone's favorite blue rodent. So how does the film hold up after two years? 
I think that, overall, the cast does a fine job performing in the film. Nothing much can be said except for the three main leads. James Marsden plays a likable, if forgettable, partner to Sonic, voiced by Ben Schwartz, who brings life to the fun hedgehog. Unfortunately, upon rewatch, I found Sonic quite irritable in some scenes. While it may have been the point, it makes him less likable as a character and makes the film a little difficult to sit through. 
Overshadowing the titular character is not an easy feat, but Jim Carrey manages to pull it off effortlessly. Carrey brings an enthusiastic performance which is sure to keep the audience's eyes locked onto the screen even two years later. I believe his portrayal of Dr. Robotnik will hold up as the film ages.
The soundtrack composed by Tom Holkenberg is also well-done, and I think it still holds up and suits the film after all this time. The musical score brings a sense of adventure to the blue rascal's escapades, and allows the audience to become immersed in the story the film is trying to tell. 
The film still has a steady pace, as well. Once the movie gets going, the film never slogs in its adventure, and audiences are in for a ride. 
Overall, the film does a decent job at being entertaining. It's the perfect movie to watch with the whole family or to keep on as background noise(only when Carrey is not on screen, of course). I would recommend it to anyone who's just looking for a good time. I hope the second film is just as good as this one. 
I give Sonic the Hedgehog a 3/5.