The West Boca Bulls Cannot Be Stopped, Defeating Lake Worth 33-18
In their second game of the season, the West Boca Bulls defeated Lake Worth 33-18 in front of a tremendously spirited and vibrant crowd to improve to 2-0 on the young season.
While it's only been two games, Coach Potts and the rest of West Boca's coaching staff are showing how improved the team is.
The duo of Mason and Javian Mallory proved to be unstoppable yet again. The two freshmen, who are cousins, found the end-zone multiple times. Freshman WR Elijah Gonzales also stepped up, recording two touchdowns.
In the first quarter, QB Mason Mallory threw a beautiful touchdown pass to Elijah Gonzales.
Mason threw another touchdown to Elijah to make it 20-12 in the second half. A few minutes later, the Bulls extended their lead to 26-12 when RB Javian Mallory scored his fourth touchdown of the season, a short run up the middle. Javian then scored his fifth touchdown of the season (second of the game), a short run to the left side, to make it 33-12.
Mason Mallory finished the game completing 12 passes on 22 attempts (.545 completion percentage) with 217 yards, three touchdowns, and no interceptions. His cousin, Javian, finished with 117 yards and two touchdowns on 23 carries.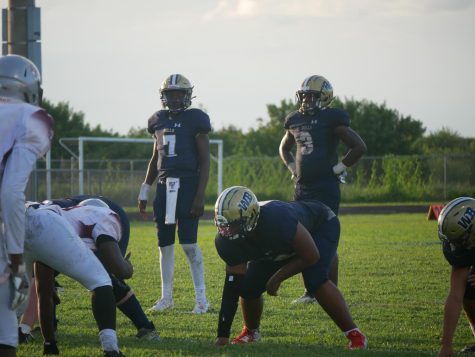 Elijah Gonzales was a big help to Mason, as he recorded five catches for 87 yards and two touchdowns. Another freshman, Zach Walls, was West Boca's leading receiver, recording four catches, 95 yards and a touchdown. Zach scored a shifty, 58 yard touchdown by breaking multiple tackles running down the sideline.
Senior Tyler Cordero also played well, recording nine carries for 85 yards, which included a 37 yard run. Tyler also had a 16 yard reception.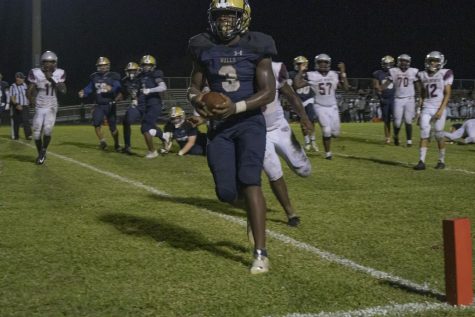 Enough offensive talk. How about West Boca's defense?
The Bulls recorded four fumbles, including three fumble recoveries on three straight drives. Junior Maddox Haase recovered three of the fumbles, while sophomore Cruz Baeza recovered the other. Speaking of Maddox and Cruz, they both had seven tackles in the game.
West Boca's leading tackler was sophomore Aaron Ford, who had nine. Jesse Richardson, Chris Kelly, Andrew Garcon, Francisco Diaz, and Ioannis Michalakelis all had four tackles.
Next up, the Bulls travel to Saint Andrew's to face the Scots, who are 1-1. Will the Bulls improve to 3-0?