The Staff's Special Thanksgiving Recipes!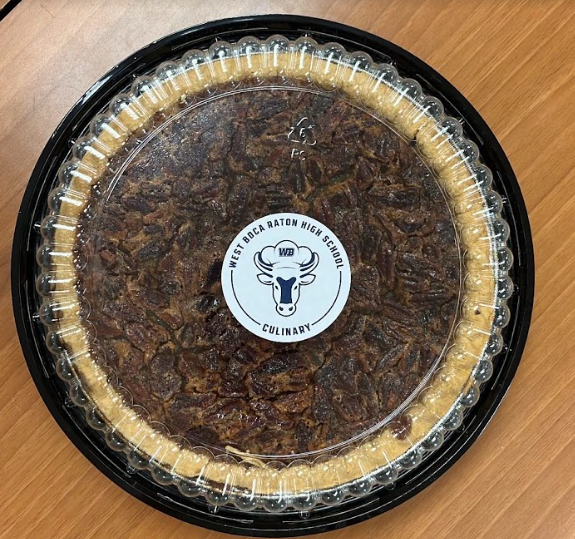 It's Fall, y'all! And with Fall comes one of the premier holidays of the year, Thanksgiving! If you don't have a special family recipe, feel free to try to make one of our Bullseye favorites!
Dylan Gaynor- Sweet Potato Pie
Ingredients: 
1 1/2 cups canned sweet potatoes or 2 to 3 roasted, peeled and pureed sweet potatoes
3/4 cup sugar 
2 large eggs 
4 tablespoons (1/2 stick) butter, softened 
1/4 cup milk
1 teaspoon vanilla extract 
1/4 teaspoon ground cinnamon 
1/4 teaspoon ground nutmeg 
Pinch salt 
1 unbaked 9-inch pie shell, homemade or store-bought
Instructions:
Preheat the oven to 300 degrees F.

In the bowl of an electric mixer, combine the sweet potatoes and 1/2 cup of the sugar, as well as the eggs, butter, milk, vanilla, cinnamon, nutmeg and salt. Beat until thoroughly blended and smooth. Pour the mixture into the pie shell and sprinkle with the remaining 1/4 cup sugar. Allow the pie to stand for 15 minutes before baking to allow the sugar to melt.

Bake until a toothpick inserted in the center comes out clean, about 1 hour. Cool before serving.
Reference: https://www.foodnetwork.com/recipes/trisha-yearwood/sweet-potato-pie-2248588
Julia Palhares- Hungarian Apple Pie
This recipe is a family one, passed down by my great grandmother who was born and raised in Hungary, she taught my grandmother, who taught me. We used to bake it together every Thanksgiving, and now that she is no longer here, I bake it to keep her memory and the tradition alive (and also because IT IS DELICIOUS)
Crust
13 spoons of flour
4 ½ spoons of sugar
4 ½ spoons of butter
1 ½ spoons of baking powder
Filling
160 ml of milk
320 ml of condensed milk
2 spoons of cornstarch
1 spoon of vanilla extract
Instructions for the filling – Place the mixture on the stove and stir the mixture lightly until it thickens.
Topping
Cut 5-6 apples in thin slices. Sprinkle a mixture of lemon juice and cinnamon on top of the sliced apples.
Instructions
In a bowl, mix the sugar and the butter, add the egg yolks, and baking powder, and gently mix the egg whites.
Once the filling is ready, add it on top of the crust
Place the apple topping on top of the filling.
Bake it for 45 min at 325 degrees.
Ms. Rosenblum-Green Bean Casserole
Green bean casserole has always been on my Thanksgiving table. It is my absolute favorite and we only eat it once a year!
https://www.campbells.com/recipes/green-bean-casserole/
Sofia Sierra- Corn Pudding + Mashed Potatoes
https://www.backtomysouthernroots.com/jiffy-corn-pudding/
Reasons 🙂 I have never had this before but my Oma loves it and I will be trying it this year 
https://www.gimmesomeoven.com/best-mashed-potatoes-recipe/
Reasons 🙂 A holiday classic and an everyday favorite. Butter and potatoes, what could go wrong.
Emma Lawman- Deviled Eggs
Place eggs in a single layer in a saucepan and cover with enough water that there's 1 1/2 inches of water above the eggs. 

Heat on high until water begins to boil, then cover, turn the heat to low, and cook for 1 minute. 

Remove from heat and leave covered for 14 minutes, then rinse under cold water continuously for 1 minute.

Crack egg shells and carefully peel under cool running water. 

Gently dry with paper towels. 

Slice the eggs in half lengthwise, removing yolks to a medium bowl, and placing the whites on a serving platter. 

Mash the yolks into a fine crumble using a fork. Add mayonnaise, vinegar, mustard, salt, and pepper, and mix well.

Evenly disperse heaping teaspoons of the yolk mixture into the egg whites. Sprinkle with paprika and serve.
The reason that I love Deviled Eggs is because when they are at the table it feels like the holidays. Thanksgiving does not feel complete without them; it is a tradition. My family has  had them at the table since I was a little kid.
Olivia Eberhardt-Thanksgiving Stuffing
https://www.howsweeteats.com/2020/11/best-stuffing-recipe/
Stuffing has always been my favorite Thanksgiving food. You only really get to eat it once a year, so it's something really special to look forward to.
Evelyn Garcia-Posole
Posole is an amazing Mexican soup that my family makes every holiday and is great with tostadas on the side.
Recipe: https://www.thepioneerwoman.com/food-cooking/recipes/a38642705/posole-recipe/