The Twitter Transition: A New CEO Emerges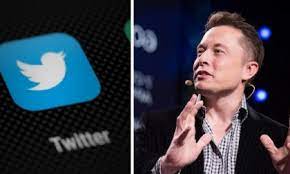 In October, Elon Musk announced that he had bought Twitter for $44 billion, making it his mission to introduce complete freedom of speech to the platform. He kicked out the previous CEO and promoted himself to CEO, taking over operations. 
Ever since his "takeover", there have been new changes to the Terms of Service and moderation almost daily. Or well, Musk's updates on his contributions to the platform have been daily. And his new arsenal of memes. 
One of the biggest changes to the website (humbly brought to you by Musk) is the revamp of the Verification system and Twitter Blue. Twitter Blue is now $8 a month. However, now if you have Twitter Blue, you're given a verification checkmark, but in blue-a perfect example of peak branding. Official accounts now have an"Official" badge underneath the account's Twitter handle. For the main part, brands on Twitter (like the official account for Wendy's) have the official badge, while some U.S. Senators and other public figures just have the monthly subscription checkmark. 
The real reason why this verification system was viable to Elon Musk, is to reduce the amount of botted accounts on Twitter. The reasoning would be that only a real person could buy Twitter Blue and become verified. This is also why the algorithm, in the future, will begin pushing only verified accounts onto your "Home" timeline. This doesn't impact the "Latest" timeline, but it will be a large change for people used to the "Home" timeline and people who can't afford Twitter Blue to gain notoriety. 
Within the first week of implementing Twitter Blue, there were impersonators everywhere on the website, thanks to easy access to verification. Accounts were restricted, bringing up a little "This account is restricted" warning. The warning would also warn of misinformation, ironically something that Elon Musk promised would be fixed with him as CEO. Twitter Blue's launch was paused, in an attempt to fix the impersonation problem. It was supposed to resume on November 29th.
Some other policy changes include handling impersonation accounts. Impersonation accounts used to be accepted and left alone for the main part, if they had no malicious intent, or considered themselves parodies. Now, in an effort to promote uncensored speech and stop misinformation from circulating on the platform, Musk has decreed that impersonator/parody accounts must state they are parody accounts in their display name, or risk being banned. Before, these accounts were allowed to just include the parody mention on their profile (or if it was made apparent they were satire, moderation wouldn't take much notice). 
Even Twitter employees weren't safe. About 7,500 employees have been laid off. Musk explained in a tweet that it was necessary due to the company losing about $4M a day. Some of this is in part, due to Musk losing advertisers with his new leadership. 
In late October and early November, more than 1,200 more employees resigned. Top executives also resigned, like Yoel Roth, who was the head of moderation, leaving quite a few gaps in Twitter's administration. 
Of course, Musk has been very proactive in Twitter affairs since he acquired the company, always heading some new change or updating on meetings. He's even complained on a few occasions about his workload, even though he is the one creating large changes to the platform. 
Anyways, any new changes to Twitter's Terms of Service will be updated immediately. As for the features of the platform, those may change slowly, even with Elon Musk trying his best to "fix" the platform and promoting free speech, like a true American (even though he's not American).