An Inside look at West Boca's Chess Club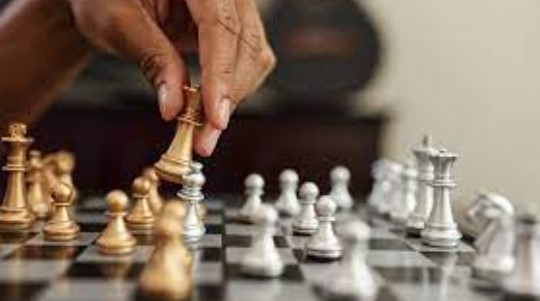 Are you looking to get into chess but need help knowing where to start? West Boca has a newly formed chess club started by Jack Stone, a West Boca senior along with Ms. Schneider as sponsor. 
 In our exclusive interview with Jack Stone, he revealed some exciting details about the chess club here at West Boca. From a young age, Jack has been playing chess and perfecting his game mastery. To teach others about chess and make the WB chess club as strong as possible. The final goal of the club is for members to be able to enter tournaments in the near future.
In the chess club, members meet weekly to socialize, eat lunch, talk, and strategize chess moves. Jack, the president, teaches critical high-level strategies to members to help improve their game. Many members join the chess club because of the life lessons chess teaches. Jack and Ms. Schneider both expressed the crucial life lessons chess teaches. These lessons include patience, time management and making life sacrifices, to name a few. Chess also involves complex problem-solving, which correlates with having a high IQ. Chess raises students' overall IQ scores (Chess.com). It's not a secret that some of the most intelligent and successful people play chess, including Elon Musk, Bill gates and Michelle Obama.
The chess club gets a good turnout at the meets, and the reception is always positive by those who attend. The chess club here at WB has a great community and is looking to expand next year as one of the major clubs. Chess is also a great activity to join in high school because it allows for great connections with others in college and universities. There are also chess tournaments where you can play and win money when a certain level of mastery is reached. Ms. Schinder loves seeing people playing chess, and applying all the aspects of the game.