West Boca Takes Down Atlantic to Improve to 2-0 in District Play – Varsity Basketball Recap
The West Boca Bulls overcame an early deficit to defeat Atlantic 72-65 on Wednesday night! The Bulls now improve to 2-0 in district play in boys varsity basketball, with their other win also being against Atlantic, where they won on the road 64-56.
Senior Luke Rhodes dropped 13 points and 15 rebounds while cashing in a huge dunk!
Senior Jack Lillich WENT OFF for the Bulls. The senior dropped 24 points and was lights out from downtown, making eight threes to record all of his points!
Junior Michael Bonina continues his consistent play, cashing in 15 points.
West Boca's center, Brandon Roache, had another big game recording boards; he had nine rebounds.
The Bulls are now 6-14 on the season. However, their record does not tell the story of the Bulls. West Boca is better than their record would say; they have had SIX losses by four points or less.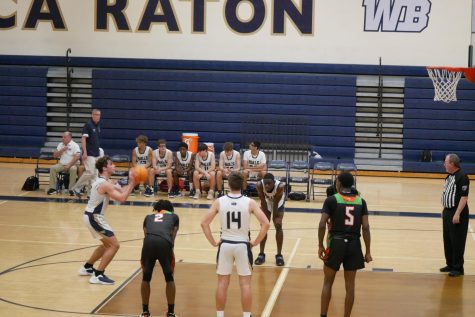 West Boca has another home game Friday night against a 12-9 Palm Beach Central squad. Tip-off is at 7:30.