WBHS Continues To Stand With MSD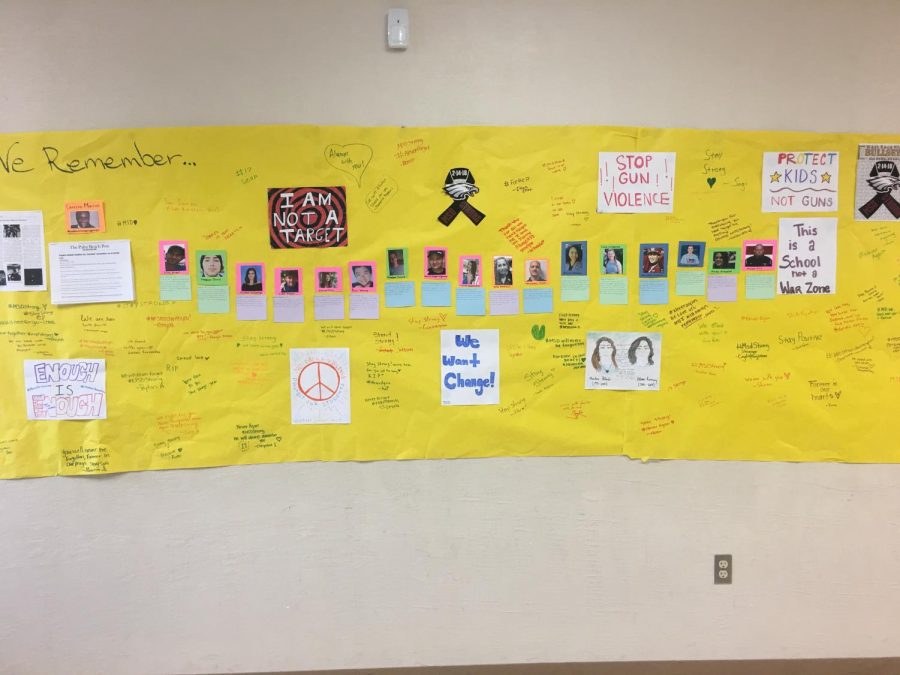 The Students Demand Action Club led by Isabel Datz has been actively fighting for gun reform. The goal of the club has been to allow students a voice and help make a difference. With the anniversary of the Marjory Stoneman Douglas Tragedy, we have put together a Remembrance Wall in the 6 building. The 17 lives lost are memorialized on the wall. Sadly, West Boca also has been directly affected by gun violence when Christo Maccius was brutally murdered in 2017. Christo was a former football star at the school and had continued to work for West Boca High. We at West Boca #standwithmsd and invite everyone to leave a message on the wall outside of 6-201. 
About the Writer
Noelle Beyer, Social Media Editor
Hi my name is Noelle Beyer, I am Junior at West Boca High, and your Social Media Editor for The Bullseye! I run the West Boca High Bullseye Instagram account...