Craziest Sports Superstitions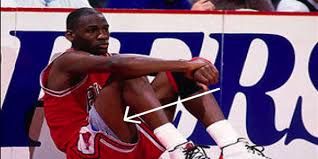 Merriam-Webster dictionary defines a superstition as an "irrational belief or practice." In professional sports, athletes have carried out these ludicrous rituals to give their team a better chance of winning. The most abnormal superstitions involve black licorice, games of tag, and even dirty socks. The craziest part is that some of them seem to have worked.
Arguably the most renown superstition in NBA history involves Michael Jordan's shorts. After leading North Carolina to a National Championship, MJ thought the shorts he wore were good luck. Due to this, throughout his career in the NBA, he wore his North Carolina shorts under his game shorts. This forced him to ditch the shorter shorts that people wore in his day for ones that fall below the knee, setting a precedent for everybody in the league to dress like Mike. This superstition could be seen to have worked in Jordan's favor considering the fact he is known as the greatest player of all time and won six championships.
The MLB is also home to many superstitions. One of the most interesting ones was performed by Moises Alou and was his substitute for batting gloves. Most players wear batting gloves to prevent calluses from forming; however, Alou would pee on his hands before every at bat. Although his teammate saw it as an idiosyncrasy, he put up a .303 batting average and hit 332 homeruns, which is an impressive statline in the majors.
John Henderson was one of the most dominant defensive lineman in the NFL during his career. One of his pregame rituals was one of the more violent ones fans saw. This ritual included a trainer slapping him as hard as they could to "get the blood pumping" in the words of Henderson. He also claimed it made him angry and he obviously took out said anger on the opponents in the form of 489 tackles, 29 sacks, and 45 passes defended.
In conclusion, although superstitions in sports seem far-fetched and useless, they have historically worked for players across all leagues. From pre-game face slaps – to peeing on hands- to old shorts, superstitions have prevailed!
About the Writer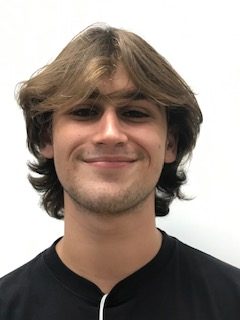 Natan Solomon, Editor
Hi I'm Natan Solomon, co-editor of the Bullseye and this is my second year writing with the newspaper. I am a senior and I enjoy writing about sports...