We Mean Business!
West Boca's FBLA team travels to states
One of the largest competition clubs here at West Boca, Future Business Leaders of America, traveled to Orlando during Spring Break for their state competition with a whopping 35 competitors who qualified from districts. From advertising to UX design, our team competed in countless different test and performance events from the 70+ offered. FBLA works to inspire and prepare students to become community-minded leaders in a global society through crucial career preparation and leadership experiences, hence the variety of events covering each aspect of business.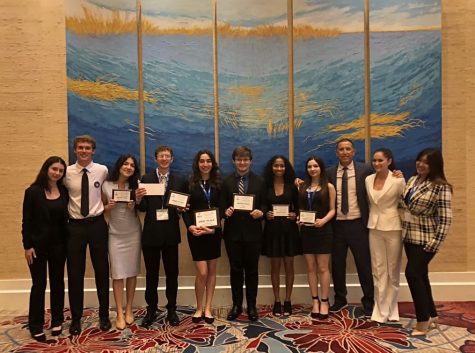 After stressful studying and speeches, six competitors triumphed and will continue to Atlanta, Georgia for the national competition. 
Irem Ider: Networking Infrastructures- 1st and the only girl in the top 5!
Gino Mula: Cyber Security- 2nd
Matthew Edelman: Securities and Investments- 3rd
Arianna Barrett: Introduction to Social Media Strategies- 4th
Ashley Sorato: Public Speaking- 4th
Brooke Backof: Organizational Leadership- 4th