It'sa me…MARIO!!
WAHOOO! The Super Mario Bros. Movie just premiered last Wednesday, April 5th. The movie grossed a total of $377 million worldwide throughout the Easter weekend, making it the biggest global premiere of an animated movie ever. 
With over 40 years of history, Super Mario still remains one of the most popular video game franchises globally. Mario himself has starred in over 200 video games, starting with Donkey Kong in 1981. He was named "Most Prolific Video Game Character of All Time" by Guinness World Records, and is beloved by many. 
The first Super Mario Bros. game was released in 1985 for the Nintendo Entertainment System, and gained its popularity through its simplistic maps and finite gaming space, The first 3D released game was the widely-known Super Mario 64, which quickly became the most influential open-world 3D video game.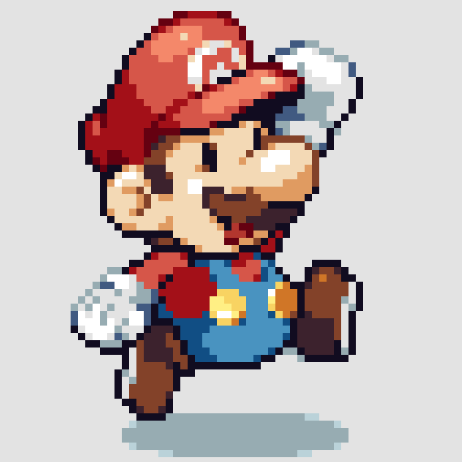 The Super Mario Bros. Movie was met with quite some excitement, coming from its first announcement to its official release. The movie was stacked with an interesting cast: Chris Pratt as Mario, Anya Taylor-Joy as Princess Peach, and Jack Black as Bowser. This along with constant trending on social media platforms and the official release of Jack Black's "Peaches" music video (now nominated for the Grammy's "Best Original Song"), all played into the praise the movie received. 
The Super Mario Bros. Movie does nothing short to play into the pure nostalgia of the Mario franchise, with everyone's favorite characters brought to life, and scenes referencing many of the Super Mario games, such as Super Mario Bros 3D World, Super Mario Galaxy, and the beloved Mario Kart. The movie is action packed and comedic, and although only generating 58% Rotten Tomatoes, it has an Audience Score of 96% with over 10,000 positive reviews. Highly recommended by many, The Super Mario Bros. Movie is not one to miss. 
And if you are worried about the lack of #1 loved Mario character Yoshi in the film, there is no need. Although Nintendo and Illumination have yet to confirm a sequel, through an end-credit scene showing a Yoshi egg cracking and the already millions of dollars the movie has generated, it is safe to assume there will be another movie starring the famed Yoshi. 
With all its admiration, it's no wonder West Boca's Spirit Week beginning next week, starting Monday…is Mario themed. On Monday, 4/17, Seniors are invited to dress as Blue Toad, the brave adventurer, in Gold and Blue, while all underclassmen dress in white. The rest of the week is Mario Kart Wii and Mario Kart 8 themed, starting with Electrodome, where West Boca wants all to dress up in their favorite disco attire. Wednesday, students are welcome to dress tropical under the sun for a visit to Cheap Cheap Beach. Thursday, students enter the Jungle with safari wear and animal print for DK Jungle. And Friday…students dress up as Bowser Castle's royalty.