Test Mode On: Everything you need to know!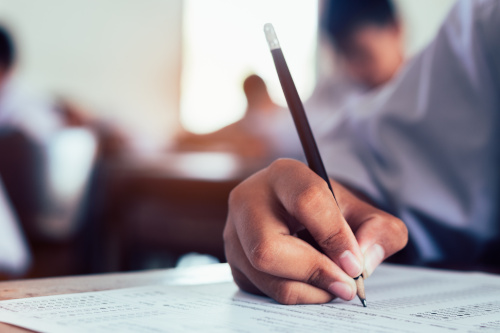 Howdy Bulls, it is time to get these horns up because testing season is right around the corner! We've been preparing for these tests throughout the whole year, so here is what you need to know before sitting down to take your tests:
1- No cell phones are allowed for both AICE and AP exams, and it is recommended you leave them at your house/ car. If not, your phone must be turned off and inside your bag. 
2- If you are late, chances are you won't be able to take your test. Get to your test location 5-10 minutes early. If you are late, come anyway because depending on where the class is in the test you may be able to start. 
3- Bring your own #2 pencils and pens. If it applies, bring your own calculator, the school won't provide any. 
4- Don't forget to bring your school ID!
5- Only plastic water bottles are allowed and they can't have any labels on them.
6-For AICE testing; you MUST bring your AICE statement of entry, which Dr. Sawyer emailed you. The statement contains your candidate number and name and you won't be able to take your test without it.
For testing locations and times, check out the latest Principal's Newsletter, which you can find in your email.
Good luck Bulls, let's crush these exams! We got this!