Bulls Football is Back! West Boca Defeats Doral Academy 19-7 in Spring Game
The West Boca Bulls have high hopes after recording a 6-4 record this year, their best season since 2014.
Expectations are surely high; fans and players alike cannot wait for next year.
If you wanted a small sample of what's to come next year, you would have got a glimpse all the way down in Miami.
The Bulls traveled to Doral Academy for their spring game. While a spring game offers only so much, especially because incoming freshman or transfers cannot play, and seniors have graduated, players are able to get back in the feel of a gameday atmosphere.
That is exactly what happened as the Bulls won 19-7 in Doral.
Recap
The Mallory cousins were back like they never left.
Freshman quarterback Mason Mallory showed off his presence in the pocket and his accurate and elite decision-making when holding onto the football. Mason was not flashy, but he did not need to be. He did exactly what was asked, committing no turnovers while moving the chains consistently.
Freshman running back Javian Mallory continued his dominance, scoring two rushing touchdowns. Javian is truly one of the best running backs in the nation for the class of 2026. His soft feet, athleticism, and ability to find open space makes him a true threat. While we did not see Javian run over defenders or throw out stiff arms like usual, we saw his elite vision and ability to get past the defensive line.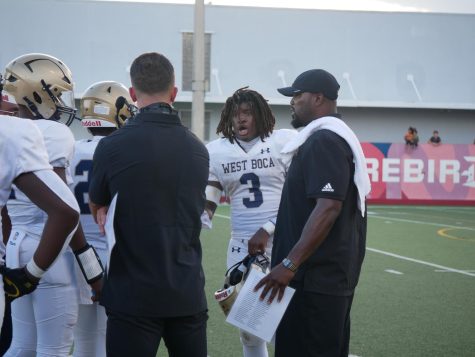 Javian's performance was impressive against a Doral team that is full of skill. Doral was 8-5 this season with a playoff berth. The Firebirds did not just make the playoffs, but they recorded a huge 32-21 upset win over Western to advance to the second round, where they eventually lost to the talented Columbus Explorers.
Javian Mallory (@mallory_javian3) showcased his elite vision and ability to get past the d-line in a two touchdown performance in last nights spring game against Doral. The freshman running back is truly one of the best players in the entire country. @EraPrep @WestBocaBullsFB pic.twitter.com/tRkIaKSg0F

— Isaac Edelman (@IsaacEdelman) May 20, 2023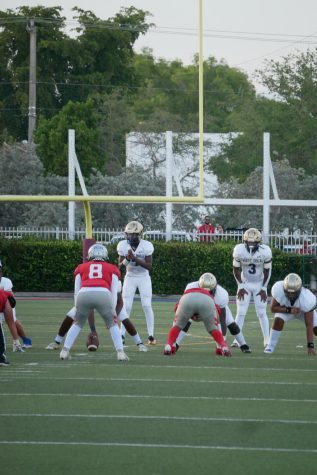 Freshman wide receiver Elijah Gonzales put on a show for West Boca, too. Gonzales had a surprising role in the running game, running end-arounds and reverses. These play-calls worked as Gonzales recorded a 40+ yard rushing touchdown, weaving through Doral's secondary. Gonzales is so shifty and speedy; no team has a chance at catching him in the open field.
West Boca's Elijah Gonzales (@Gonzales_E1ijah) is one of the fastest and shiftiest wide receivers (Class of 2026) in South Florida. He put on a show in the spring game against Doral Academy. @WestBocaBullsFB @EraPrep @larryblustein pic.twitter.com/Zw8ngNg3w2

— Isaac Edelman (@IsaacEdelman) May 20, 2023
The Bulls defense was amazing. West Boca did not allow a score until the final minutes, which is when many of the bench players found themselves on the field. Sophomore Cruz Baeza, who led the Bulls in tackles last season, had multiple tackles for a loss.
The Bulls secondary held their ground, not allowing any passes of over 15 air yards.
I talked to West Boca head coach Dylan Potts after the game. Here is what he said:
The team as a whole played very hard and played with a ton of energy. As a coach, that is what we are looking for with the spring game. The goal of the spring is always to get the kids playing hard in all phases of the game and installing/repping our base offense/defense. I feel like we were able to accomplish both this spring. We are looking forward to building off this momentum and having a great summer of work.
As far as what's to come, the Bulls will be working out a ton during the summer in preparation for the upcoming season.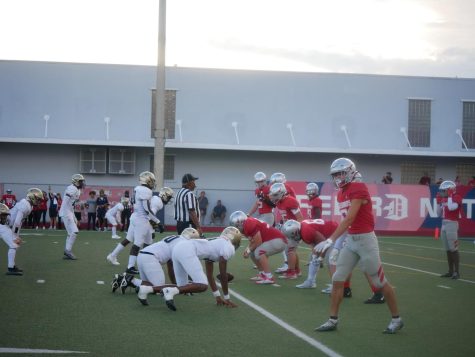 The Bulls' schedule is already out for next season. West Boca's schedule is exactly the same as last season's, however, Spanish River was replaced with Port St. Lucie.
On August 24th, the Bulls will open their season and travel to Greenacres to face the Leonard Lancers.