Annika Billinger: FSU Pre-College
I went to an FSU pre-college camp this summer. I had a wonderful experience and If I had a choice I would do it again; the people I met and the lessons I learned will never be forgotten.
The FSU Music summer program requires you to have a music background, meaning, you must be able to play an instrument. My instrument of choice was the cello! Due to the variety of different instruments, the campers were broken into sections. Since I played a string instrument I was categorized into the string orchestra. Others who play brass instruments were placed in the band category.
Finally after a long 7 hour drive, I hauled out my instrument together with my luggage, got myself comfortable in my dorm and with that I was ready to start my week! My alarm woke me up at 7am sharp. Around 8am, breakfast was being served. The food itself could be better but I didn't really mind it. Once breakfast was over it was time to start my classes which lasted until 5pm. My first class was music appreciation. There I learned the history of the school's music range, and the next class was instrument bonding. This is a class where all the campers who picked cellos were brought into a group and would perform with one another. Once that class had ended, it was time for lunch. The last class we had to take once lunch ended was orchestra. Everyone was in the class in order to prepare us for the end of the week concert.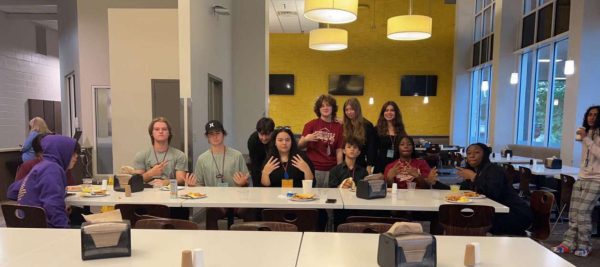 Going back to campus, every day we would have an outside activity other than music. The campers went to the movies, trampoline parks, arcades, and more. Around 10pm, we were rushed back into our dorms and with that concluded everyone's day.
I cannot express how much fun I had in that one week. I made so many memories and met so many amazing people. I still talk to many of them to this day and will live on my memories forever. I would recommend this to anyone, 10/10 experience, if you ever have an opportunity like this, take it! You won't regret it.
Sofia Sierra: Yale Young Global Scholars (YYGS)
This summer I had the extraordinary opportunity to attend Yale University in Connecticut to study for two weeks. Yale Young Global Scholars (YYGS) is "an academic enrichment program for outstanding high school students", with students attending from over ninety different countries this past summer. I participated in the Innovations in Science and Technology program, but there are three other options to choose from: Politics, Law & Economics, Literature, Philosophy & Culture, and Solving Global Challenges.
During the two weeks, students attend five Yale professor taught lectures, four multi-day personal seminars with doctoral students, and participate in a two week long group Capstone presentation assignment based on your academic interests. I was able to study neuroscience and psychology as my topics of interest, something I want to further pursue in university.
In an academic sense, YYGS offered me a new world of learning. It enabled me to dive deeper into topics that are talked little about at school and it offered me motivation to continue studying. Given the wide variety of professors and graduate students there, I was also able to make valuable connections that can help me in my future profession.
Outside of classes however, I was given the gracious chance to explore Yale's historical campus. Their libraries, especially the Sterling Library, were my favorite part. But if you do plan to visit in the summer, make sure to bring copious amounts of fans. Besides that, you are surrounded by plenty of amazing opportunities to form life-long friendships. YYGS places all of its students into "families", where students connect with 7-10 other students and a teacher of their similar program. And even if you do not like your family at first, trust me, they grow on you. You also have a good amount of free time in between meals where you can hang out with friends, explore the campus, or go out to eat. The friendships that I was able to make was most valuable to me, and I plan to cherish my experiences for a while.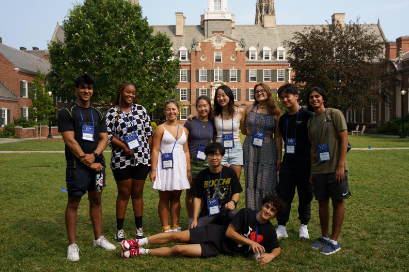 To me, this was a once in a lifetime experience that I would recommend to everyone looking to expand their horizons and get a taste of college life before we actually have to make a choice. The application process is that of any other college application, and I highly recommend applying for their financial aid program.
YYGS: https://globalscholars.yale.edu/
Dylan Gaynor: Georgetown Summer Academy
Over the summer, I attended a Georgetown 1-week Summer Program for American Politics. The week, while incredibly overwhelming and stressful, became one of the most memorable experiences of my life. From traveling alone for the first time to traversing a big city, my summer program provided me with an incredible amount of "firsts."
It started on Sunday; after arriving at Washington D.C.'s Reagan International Airport, I met up with my ride and enjoyed a quick lunch before my check-in. After exploring the D.C. metro and getting a feel for what city life was all about, I headed to Georgetown's campus, which is situated on "the hilltop" overlooking the National Mall. Settling in and unpacking were my goals for the day, but in between orientations and social events I strolled around the scenic areas of the campus.
Monday-Friday was much of the same with lectures from 9 AM to 9 PM. This might sound incredibly boring, but every lecture was amazingly well put together and was packed with interactive activities. It may have been in a classroom environment, but the program did a great job at ensuring everyone could express themselves and apply their knowledge in realistic ways. If Politics isn't your style, the other academies going on simultaneously during the week ate in the same dining hall, stayed in the same dorms, and generally co-existed outside of class time.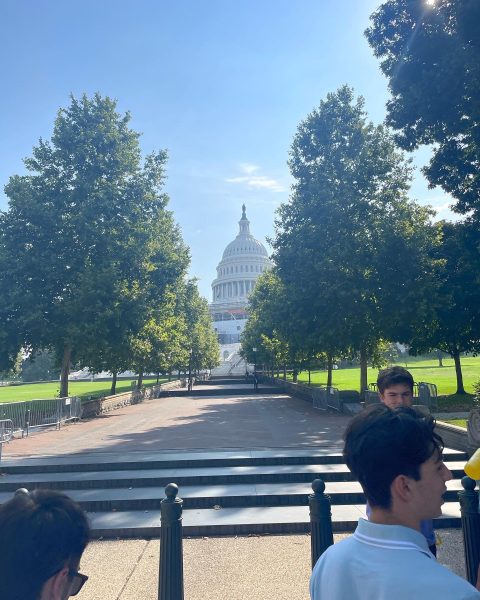 The late-night activity each day, nicknamed "Capstone," was a cumulative experience throughout the week. Monday night started with foundational knowledge of how voting and elections work, Tuesday was spent developing a reform for the Electoral College, and Wednesday focused on interest groups and their creation. This all built on itself with Thursday, Friday, and Saturday, including a "mock congress" that was instructed to fix the federal debt. We had Presidential elections, House and Senate committee hearings, and a final vote to pass this mock legislation.
While the academy was focused on academic topics, the college experience extended far beyond the classroom. Sitting in classes over the summer may not sound fun, but there is no better experience than experiencing the college lifestyle. I would rate this experience 10/10; I couldn't recommend it enough.