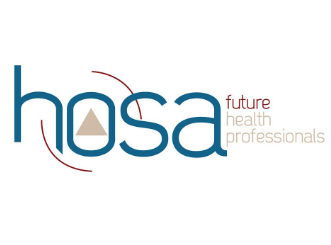 With the start of the new school year, new and returning clubs alike are beginning to make their strides. Today we are highlighting one of the most significant clubs within our school, especially in the medical academy. HOSA, Health Occupations Students of America, strives to empower students to "become leaders in the global health community." I decided to invite HOSA's president, Katalina Abreu, to tell us all about it. 
What exactly is HOSA?
HOSA is a student-led international organization. Its main purpose is to prepare students aspiring to a career in medicine for the healthcare industry. HOSA hosts community service projects, competitions, scholarships, conferences, and leadership initiatives.
What do participating members do?
Our HOSA chapter has community service projects like our upcoming Making Strides Against Breast Cancer, a walk/fundraiser to raise money for breast cancer research. We also do leadership projects like med camp and our mentorship program. Most participating members are also expected to compete in any category of HOSA including demonstrating skills, written tests, and even projects. We also offer guest lectures in which our members can learn from industry workers about different careers or projects going on in medicine.
What new things do you plan to do this year?
We have so many new projects coming up this year! We just opened up a HOSA store for medical students to buy scrubs in 12-203 and we will also be soon selling HOSA merchandise. We are building a mentorship program for medical students to have buddies and tutors. To develop leadership in our members, we will also be starting a Passion Project Program in which students can lead projects to educate others about a current medical issue they are passionate about and create community outreach to it.
Why should new members join HOSA?
HOSA is a great club for all of our medical Academy students! Not only are we developing ourselves through all of the programs, activities, events, and projects I listed above but also we are helping the community and striving for a healthier world. Our club is like a family and we love working together as a team. Overall there are great opportunities in our club both academically and socially.
HOSA will be "HOSA"ing their first general meeting on September 5th and their next meeting will be October 3rd.