60 Down, 3 To Go
It's been 11 days since the madness began and it has been as action packed and dramatic as anticipated. 64 teams began the NCAA basketball tournament with hopes of a national title, but only four unexpected teams remain. The festivities of March Madness are widely taken part in, with 70 million brackets completed. To put it in perspective,160 million people voted in the most recent presidential election. Within the brackets filled out, only .02% of brackets filled out on ESPN correctly predicted the final four teams that would make it, a measly 7,928 brackets. Despite the betting, Texas Tech, Michigan State, Auburn, and Virginia each have had an exciting tournament that deserves the spotlight.
Virginia is the lone 1 seed that made it, but by no means was it a comfortable journey. Being the first seed, Virginia comfortably beat Gardner-Webb and Oklahoma. Then a close game against a strong Oregon team gifted Virginia an Elite 8 berth against Purdue. In the closing seconds, Virginia nailed a buzzer beater to send the game to OT, where Virginia eventually won.
Michigan State came into the tournament a 2 seed and had a relatively easy tournament until the most recent game. First, they dominated Bradley University and Minnesota. Then, in their first game as the underdog against LSU, they put on a convincing performance and won by 17 points. Next they squared off against a Duke team that was favorite to win the whole tournament and had arguably the greatest freshman combo ever in Zion Williamson and RJ Barrett. Michigan State snuck away with a one point victory and heads to the final four where they hope to tally on a third national title.
Auburn has arguably had the most difficult bracket of the remaining teams. After a one point victory against New Mexico State, Auburn upset number 4 Kansas and number 1 UNC. Kansas is a team with a rich history of successful teams and a group of all star alumni. North Carolina won a championship in 2017 to add to their six. UNC also came in as one of the favorites to win it all this year but came up short when Auburn was motivated to play for their injured teammate, Chuma Okeke. In the elite eight, they knocked out second seed Kentucky in a thriller. Auburn looks to carry this momentum and win it all with one of the most dominant tournaments in history.
Of the four remaining teams, Texas Tech was the most unexpected to make it this far. Historically, Texas Tech has been the underdog, however they have played amazing. First, they blew out Northern Kentucky and Buffalo. Then they upset two seed Michigan in convincing fashion. Finally, they beat one seed Gonzaga by six points to advance to the final four. Only .4% of brackets had them advancing this far so for them to go all the way would be historic.
This tournament has brought excitement to many and the typical twists and turns of college basketball have been present. With Texas Tech playing Michigan State and Auburn playing Virginia, anything could happen. Virginia is the favorite since they are the one seed, but as we know, anything goes in March.
About the Contributor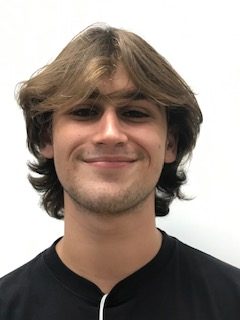 Natan Solomon, Editor
Hi I'm Natan Solomon, co-editor of the Bullseye and this is my second year writing with the newspaper. I am a senior and I enjoy writing about sports...