From Dream To Reality!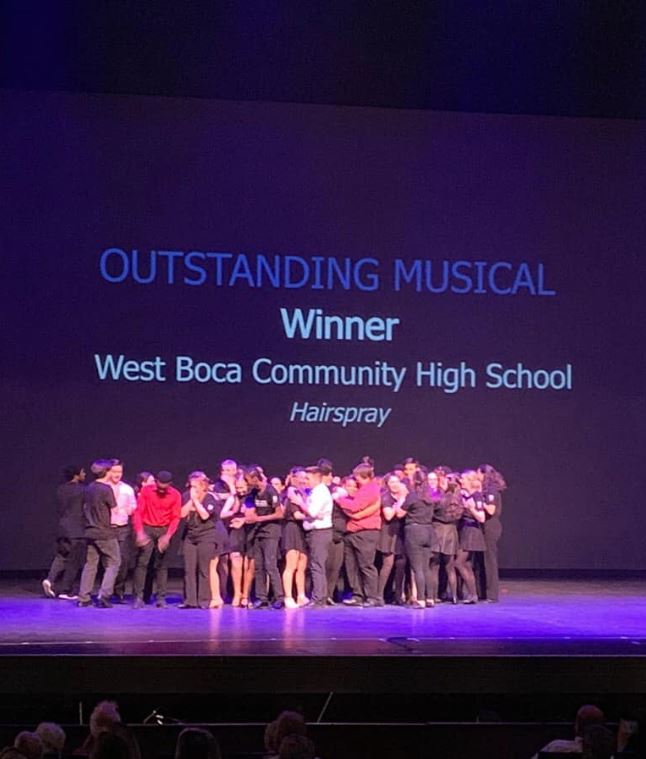 Gabby Takacs, Staff Writer
May 14, 2019
On Sunday, May 12 The Kravis Center hosted its second annual Dream Awards. This ceremony showcases local high school thespians and the hard work that gets put into musical theater performances. It featured special solos and group ensembles from 14 different public and private schools district-wide. Along with schools such as Dreyfoos, King's Academy, Boca High, and Suncoast, West Boca had the opportunity to compete at the gala. Voting for this competition was done by theater professionals in the South Florida community. Despite the efforts of the competitors, West Boca's spring production of Hairspray had the incredible honor of receiving the award for Best Musical. Additionally, multiple individuals from West Boca's Troupe 6760 were given solo awards. Alec Schwartz won the Blood, Sweat, and Tears Scholarship, Michael Patella won Best Supporting Actor, and Brianna Quackenbush won a full scholarship to the Kravis Center 3-week Broadway Summer Intensive. This was West Boca's first experience at these awards, and the 110 students involved in the 2019 production of Hairspray were incredibly honored to receive this extraordinary recognition. Congratulations to Troupe 6760!