Films That Honor Black History Month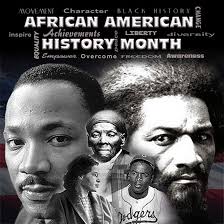 In Honoring black history month the following list has been compiled of films that portray the real or fictional lives, experiences, and cultural impact of African Americans and the prejudice, persecution, and injustice imposed upon them by the racially intolerant society embedded within American history.
Harriet

–

To start off our list, we'll begin with one of the most influential and heroic figures in history, for fighting against injustice and changing the course of American history forever. The films premise follows the life and struggle of Harriet Tubman during her righteous fight against slavery and the tyranny of a wicked government, thus making her an icon not only to the slaves of the U.S. but to all who'd believe in freedom and equality among all people. 

42

–

Our next pick is another film spotlighting the life of another individual and through their turmoil and strife, they played a pivotal role in the campaign for African American rights during the late 40's. It was in 1946 when Branch Rickey, the infamous manager of the Brooklyn Dodgers, recruited Jackie Robinson who donned the number 42 and would later become the second African American to ever play for MLB.   

Hidden Figures

–

During the 60's tension between the U.S. and the Soviet Union were quickly escalating and the pressures of the space race brought a need for technically capable persons but because of the social climate not all people were accepted regardless of their undeniable skill and expertise. This film creates a story based on the African American women that worked for NASA during the early 1960's and despite the inequities bestowed onto them they persevered and played a momentous role in getting the first U.S. astronauts into space.    

Detroit

–

The 60's were a turbulent time for America as a result of the civil rights movement and such a drastic change in culture is bound to cause tension between people. It's this tension along with other issues such as poverty and systematic abuse that lead to one of the worst riots in American history. This film shows an intimate look on the 1967 riot that left 3 young African American men dead and many others injured after alleged gunshots prompted the state police and national guard to intervene in the riots of Detroit.

BlacKkKlansman

–

The last film, no matter how far fetched it may seem,  is based on a true story. In the early 1970's history was made when Ron Stallworth joined the Colorado Springs police department becoming the first African American deputy for the department. Ron's legendary reputation doesn't end there as he also infiltrates the infamous Klu Klux Klan despite the obvious risks. This film follows how Ron infiltrates the terror organization, gathers vital information, and prevents a would be bombing organized by the clan. It's Ron's experience and heroism that seals his place in U.S. history.