The Newest District Champions – West Boca's Baseball Team!
West Boca moves to 17-10 and takes home the district championship by defeating Park Vista (21-4) by a score of 7-0. 
Chris Owens went six scoreless innings and only gave up two hits. Corey Kling shut the door in the seventh inning. 
Park Vista, the number one team in the region, only had one base runner reach second base.
Pier Figueroa led the offense by going 3-4 with two doubles and three RBIs. Corey Kling and Tyler Lichtenberger each had two hits.
West Boca had contributions up and down the lineup, turned two double plays, no wild pitches, no passed balls, picked off a runner, and didn't make an error.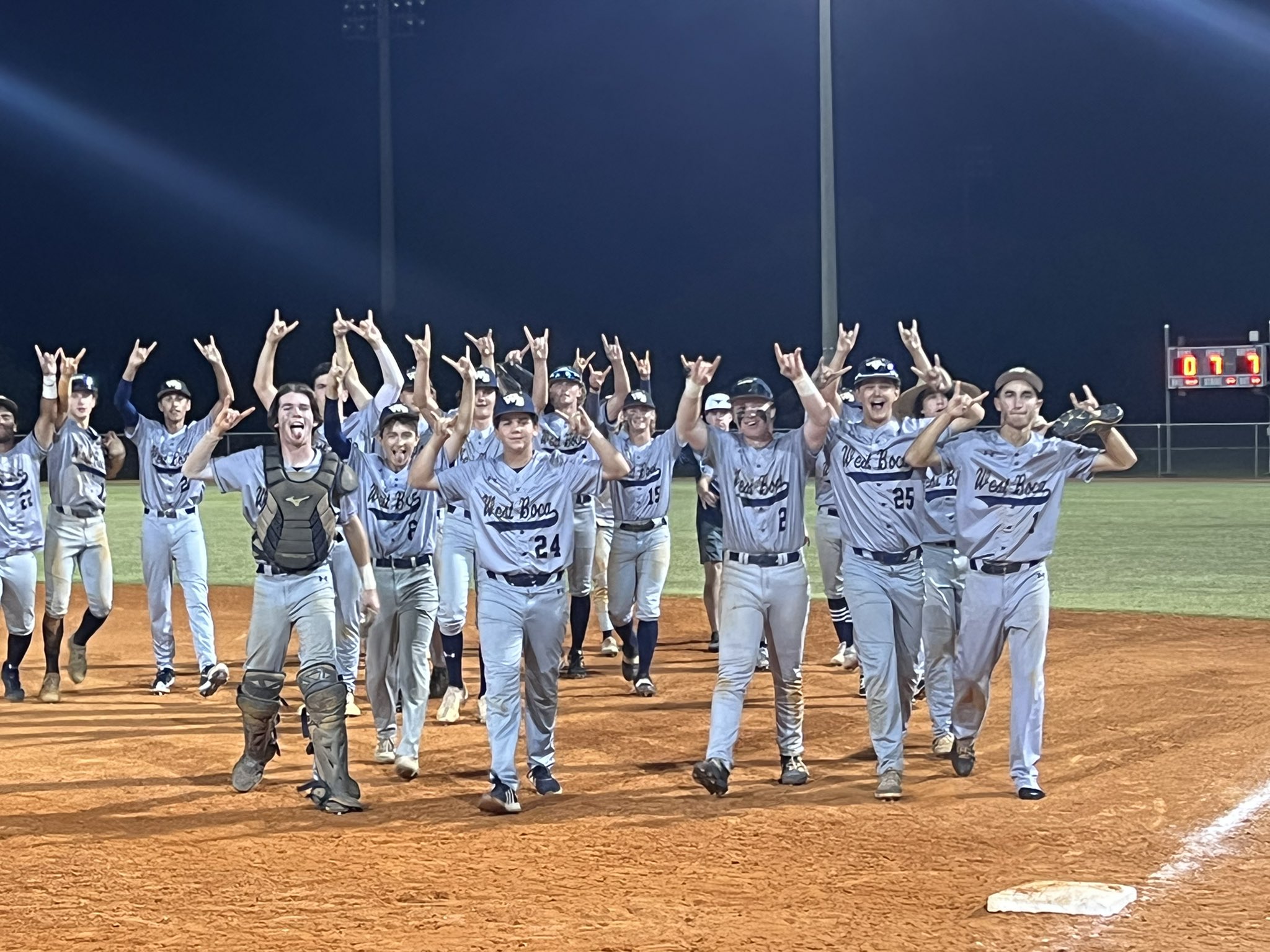 The Bulls will now play in regionals on Tuesday (May 10th) at home. First pitch is at 6:00 pm.