West Boca is excited to welcome Brian Fitzpatrick to the team! When meeting Mr. Fitzpatrick, the first thing that drew my attention was how comforting his office felt as a student. His office was colorful and welcoming, and was full of Marvel/DC figures, posters, books, and school spirit. 
Mr. Fitzpatrick was born in Cleveland, Ohio, and moved all around Florida since 1994. His first day at West Boca was August 28, 2023, transferring from Don Estridge Middle School. The district posts different positions, some are lucky to be interviewed and some are even luckier to get picked for the position. Lucky Mr. Fitzpatrick was one of them. West Boca is the first high school that he has worked as an Assistant Principal. He is a great listener and very open to speaking with students. When he figures out what is needed for the school (kids, teachers, and administrators) he will know what his contribution will be.  From what he says so far he has fallen in love with West Boca. He has been working for middle schools for 21 years.     
Looking outside of his job, Mr. Fitzpatrick has an array of college degrees such as Religion and Philosophy (BA), Information Technology, and Education Leadership. In school he excelled in math and English, and disliked geography. Mr. Fitzpatick is currently in school finishing his doctorate in instructional technology. But when he has some free time, his hobby is traveling. Mr. Fitzpatrick loves to go to different places around the world and try new things from each place he visits. He has traveled outside the country to Israel, Mexico, Amsterdam, Switzerland, London, Paris, Rio de Janeiro, and São Paulo. His favorite place was Rio de Janeiro. Brazilians are happy and it was fun; the energy was amazing. He believes that everyone should travel outside their home country. One day, he hopes to retire in Brazil somewhere, but we have a long time before that happens.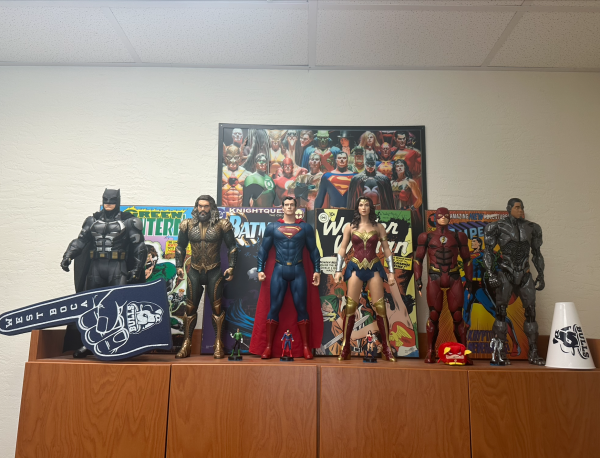 Mr. Fitzpatrick grew up reading comic books and collecting them. His family didn't realize their worth and ended up throwing them out when he left for college. He had the X-man original in the giant size. His favorite artists currently are Maroon 5 and Jill Scott, But these are just a few of the many that he likes. 
Fortunately for West Boca, it seems as though Mr. Fitzpatrick will be a great addition to the team. So if you see him, welcome him and bring the Bull spirit!