RIP Don Shula (1930-2020)
Legendary football coach, Don Shula, passed away in his home at age 90. Shula was a two-time Super Bowl Champion, four-time Coach of the Year, and holds the record for most wins by an NFL head coach (347.) Shula was elected to the Pro Football Hall of Fame in 1997 and is often recognized for being the only head coach in history to lead his team to a perfect season and win the Super Bowl. The coach was a staple of the Miami Dolphins for three decades. He has coached a higher percentage of his team's seasons than any other coach in history (48%.)
A coach known for discipline, integrity, and professionalism. Don Shula (1930-2020.)
Reactions Around the Football World:
NFL Commissioner Roger Goodell: "Don Shula will always be remembered as one of the greatest coaches and contributors in the history of our game," Goodell said. "He made an extraordinarily positive impact on so many lives. The winningest coach in NFL history and the only one to lead a team to a perfect season, Coach Shula lived an unparalleled football life. As a player, Hall of Fame coach, and long-time member and co-chair of the NFL Competition Committee, he was a remarkable teacher and mentor who for decades inspired excellence and exemplified integrity. His iconic legacy will endure through his family and continue to inspire generations to come. We extend our heartfelt sympathy to Don's wife Mary Anne along to his children Dave, Donna, Sharon and Mike, the Shula family, and the Dolphins organization."
Miami Dolphins Organization: "Don Shula was the patriarch of the Miami Dolphins for 50 years," the statement read. "He brought the winning edge to our franchise and put the Dolphins and the city of Miami in the national sports scene. Our deepest thoughts and prayers go out to Mary Anne along with his children Dave, Donna, Sharon, Anne and Mike.
Devante Parker, Miami Dolphins Wide Receiver: R.I.P. to the goat Don Shula 🙏🏾
Patriots Head Coach Bill Belichick: "Don Shula is one of the all-time great coaching figures and the standard for consistency and leadership in the NFL. I was fortunate to grow up in Maryland as a fan of the Baltimore Colts who, under Coach Shula, were one of the outstanding teams of that era. My first connection to Coach Shula was through my father, whose friendship with Coach Shula went back to their days in northeast Ohio. I extend my deepest condolences to the Shula family and the Dolphins organization."
About the Writer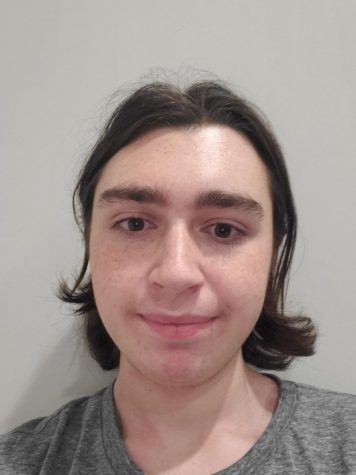 David Rudd, Editor
Hi my name is David Rudd. I am a senior and this is my 3rd year at West Boca's Bullseye. At the end of last year, I was named the paper's editor. I...