For the Boys: The Revival of West Boca Lacrosse
At this time last year, no one knew the challenges that would be brought upon West Boca's Lacrosse team. First, a pandemic hit, and guided the 2020 season off course, and then, for different reasons, the 2021 season was in doubt. The team's coach left and only 8 players were returning. Many players thought they'd never get a chance to play again, but today, they are preparing to make a run at districts, something West Boca hasn't done in years.
As discussions began regarding the current lacrosse season, reality began setting in for the many kids who have played the sport throughout their entire lives; they may never get a chance to play competitive lacrosse again. Any athlete will tell you about the importance of competing as a team, and everyone wanted to be back in a locker room and make another run as a team. This is when the team was able to recruit eight new players. This doubled the size of the roster. While the task may appear simple, independently convincing so many kids to make such a large commitment was a daunting undertaking.
Of course, each new player has a different story, but they all share one thing in common: none of them intended on playing lacrosse this year. In the middle of a pandemic, eight players were able to piece together a team of newly committed athletes.
This was not done overnight, but with a constant pursuit of finding kids and persuading them to drastically change their plans, a team was built. Eight new people dedicated their spring to lacrosse. Soon after, coaches assembled, and the team was ready to go.
Coaches and players had to work together to prepare newcomers for the season. Some couldn't even hold a lacrosse stick when they first showed up. Today, however, they are ready to compete against the competition.
West Boca's Lacrosse team is on their 3rd coach in four years. While the leadership has changed, Dylan Salk, a key returning player, ensured that the team would never be scathed by a shifting culture, saying, "One thing that is always apparent is that we all have the want and drive for winning." Regardless of how the team was assembled, this group is tight. Players and coaches have made it abundantly clear that the connection this team has is special.
Players felt disrespected by former coaches. Practices were seen as unnecessarily difficult and as a punishment rather than true preparation. The new coaching staff has guaranteed that their philosophy will always encourage players to enjoy themselves before anything else. This does not mean practices are easy, but it means that everything is done with the players' and team's best interests in mind.
In the past, players have felt counted out. Today they have the utmost trust in one another and belief in their coaching staff. Individually, everyone always wants to win. However, the thing that sets this team apart is their desire to win with and for one another. It is understood that individuals may win games, but only teams can win championships. Salk went on to discuss how important teammates' relationships are, suggesting it is critical for long term success. In a message to those who did not believe in this team just a few months ago, Salk stated, "We will prove them wrong."
West Boca Lacrosse is alive, but many still wonder what this team has in store this season. With so many new faces, the success of the team may be doubted. Coaches and teammates have worked together to ensure that the new players are equipped to compete this season. Inside the locker room, there are no doubts in anyone's abilities, and it is clear that everyone is in it as a team. Coach Natan Solomon explained, "This is the first season in which West Boca has a fair chance at winning districts. For the kids who's seasons got cut short last year, this is one last chance that they didn't they'd get."
On Tuesday, West Boca will open the season at home to Spanish River. After a wild 12 months filled with much uncertainty, one thing is obvious, West Boca will give their maximum effort in an emotion filled, rivalry matchup vs Spanish River.
About the Writer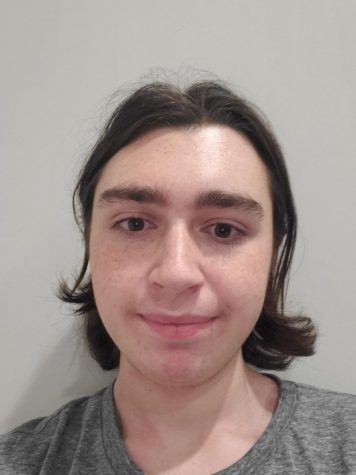 David Rudd, Editor
Hi my name is David Rudd. I am a senior and this is my 3rd year at West Boca's Bullseye. At the end of last year, I was named the paper's editor. I...